9 Things Everyone Should Know Before Traveling To Zion National Park
Zion National Park is one of the most beautiful parks in the country, and also one of the most visited. Millions of individuals explore this park every single year and if you are searching for the best national park to visit in Utah, despite the crowd, Zion must be on your bucket list. However, to ensure your trip to one of the best parks in Utah is enjoyable, make sure you know these nine things first: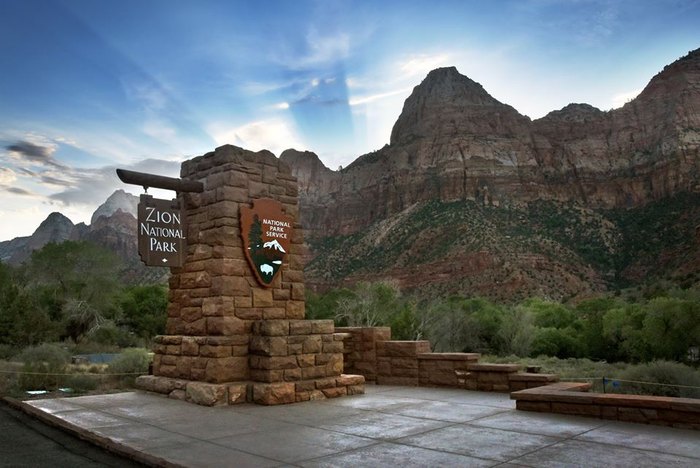 Are you looking for a national park to visit in Utah? Have you visited Zion National Park before? What other tips and tricks do you have for our readers? Share your thoughts with us in the comments!
Address: Zion National Park, UT, Springdale, UT 84737, USA
National Park To Visit In Utah
February 23, 2022
What are some of the best parks in Utah to visit?
We may be a little biased, but we firmly believe that you will find the best parks in Utah. With five of the most crowded national parks in the country and dozens of state parks, there are some incredible places to visit. When searching for a national park to visit in Utah, consider Canyonlands. This national park is home to red rocks, arches, and the most incredible canyons. Plus, you will find some of the best hiking trails in Utah within this national park.
It is hard to narrow down the best state parks in Utah as there are many. However, Dead Horse Point State Park must be near the top of the list. This unique state park is home to one of the most photographed overlooks in the Beehive State, and it is where you will capture stunning views of the Colorado River. This is also an International Dark Sky Park and is home to the most breathtaking night sky views in Utah.
What are some things to do outside in southern Utah?
There are many incredible things to do outside in Utah, particularly in southern Utah. While this area of the state is where you will find Zion National Park, there are also many other attractions that you will not want to miss. One of the best hiking trails in Utah is found in southern Utah, just outside of Cedar City. The Red Hollow Trail is a quiet and beautiful trail that will take you through red rocks and to beautiful views.
You may also want to check out Monument Valley, which is one of the best family vacation destinations in Utah. During your visit to this established tribal park, you can view petroglyphs, go on a hike, and take beautiful photos of rock formations.
Address: Zion National Park, UT, Springdale, UT 84737, USA