White Sands National Park: A Newly-Designated Wonder That's One-Of-A-Kind
The United States is home to some of the most gorgeous, mesmerizing beaches. However, if you truly want to see a marvel, White Sands National Park in New Mexico is a sight to behold. This stunning and unique national park features miles of beautiful gypsum sand that is fascinating, beautiful, and inspiring.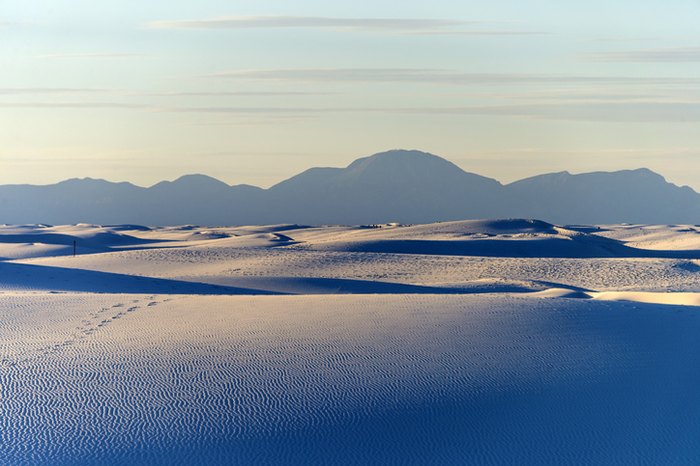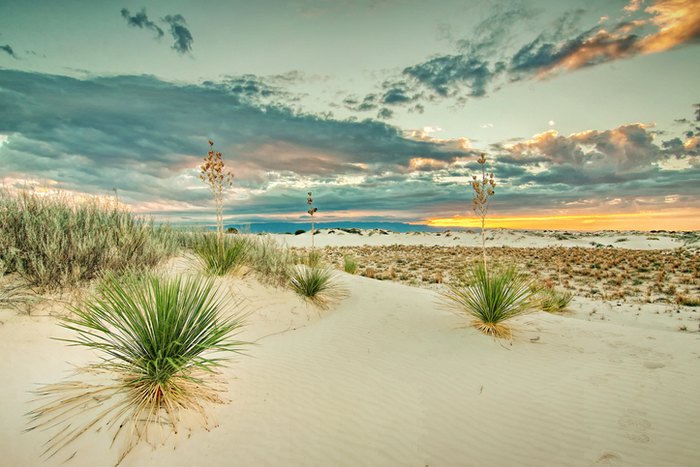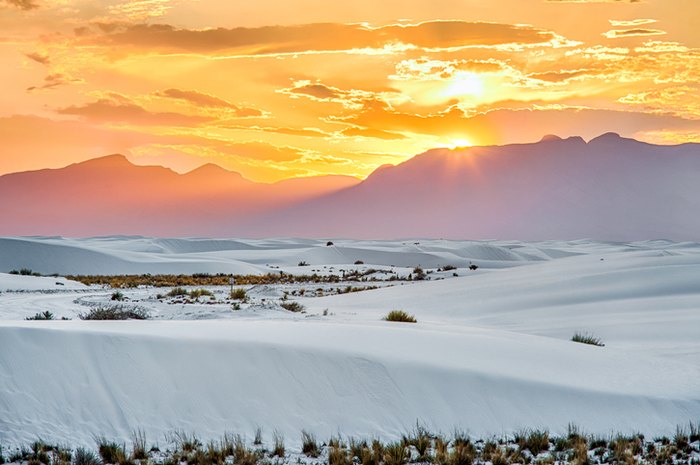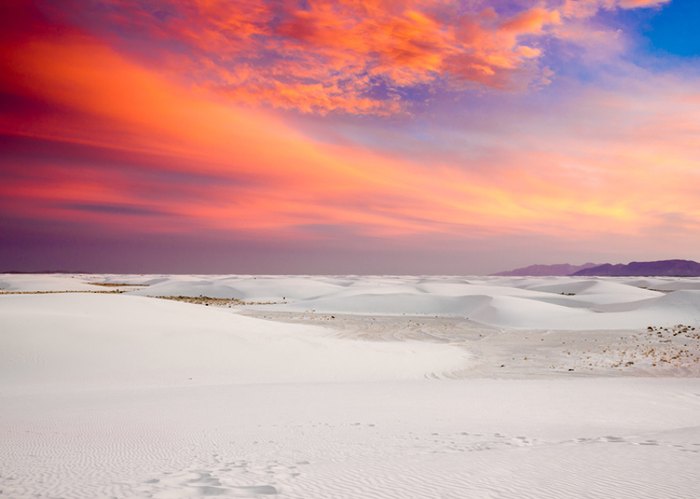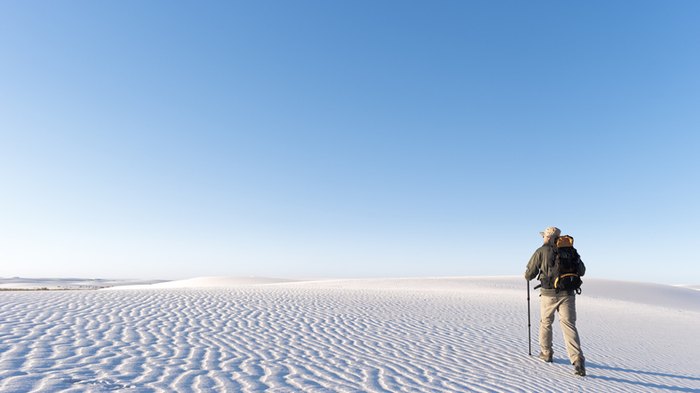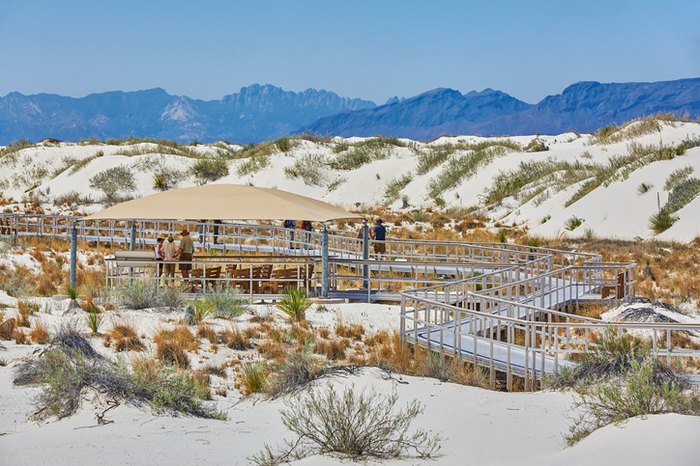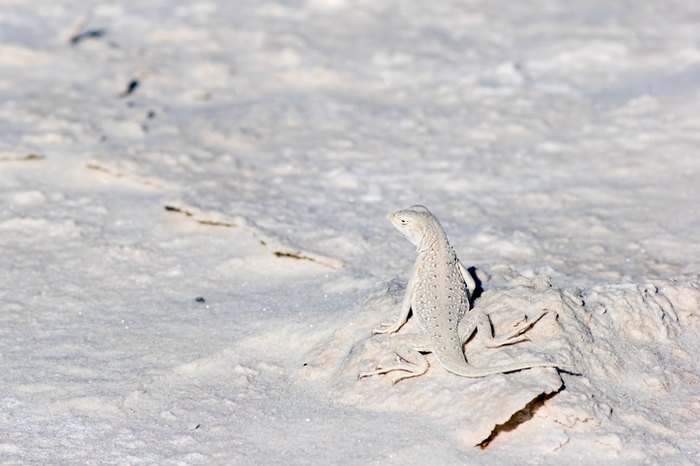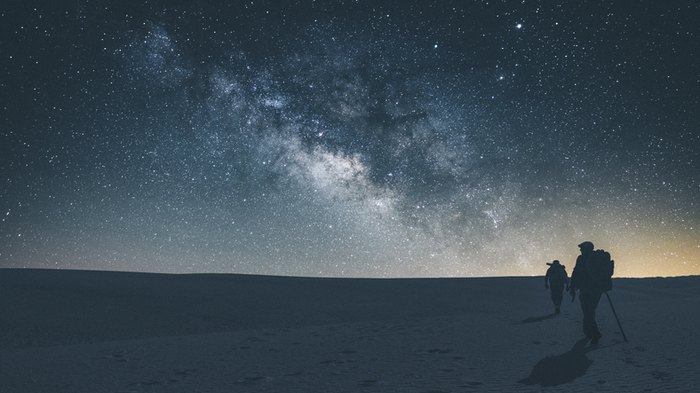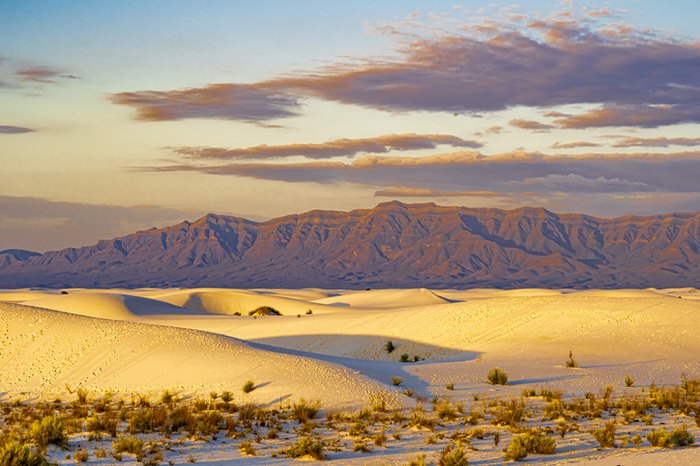 Visiting White Sands National Park is educational, beautiful, and memorable. You'll want to plan multiple visits to this national park to truly experience all it has to offer.
General Information:
Accessibility: White Sands National Park is accessible to those with mobility and visual impairments. The visitor's center, gift shop, museum, and other main areas are wheelchair accessible. The Interdune boardwalk is a wheelchair-accessible trail and you can find wheelchair-accessible restrooms and picnic tables in the park as well.
Pet-Friendly: White Sands National Park is pet-friendly. You are welcome to bring your furry family member on your adventure if your pet is kept on a leash at all times. Keep in mind that no animals are allowed in the visitor center or the gift shop. Read here to learn more about the pet guidelines in this national park.
Parking: There are several parking areas throughout White Sands National Park, making it easy to view the incredible scenery and complete all desired activities. There is no public transportation inside this national park.
Seasonal Access: White Sands National Park is opened year-round except for December 25. Park hours are affected by the time of year. Some national holidays may also affect park hours.
The nearby White Sands Missile Range conducts missile tests on a frequent basis. During these tests, certain parts of the park may be closed. Some outdoor activities may also be prohibited at this time. Visit here to learn more about upcoming park closures and the current hours of the park.
Cost: There is a $25 entrance fee for each vehicle entering the park. This fee will provide valid entry for up to seven consecutive days in the park. If camping, you will be required to pay an entrance fee into the park as well as a camping fee. You must pay a $3 camping fee for each camper over the age of 16 and $1.50 for each camper under the age of 15. Be aware that certain activities such as commercial photography, weddings, or staying late in the park require additional fees and permits.
Have you ever been to White Sands National Park? If so, we'd love to hear all about your experience! Click here to learn more about this incredible and fascinating national park.
Feeling inspired to fill your Bucket List? Check out our previous feature of Maroon Bells in Colorado, Ruby Falls in Tennessee, and Acadia National Park in Maine, then subscribe to our weekly Bucket List newsletter to discover new destinations across the country that definitely deserve a visit.
Address: White Sands National Park, New Mexico, USA
OnlyInYourState may earn compensation through affiliate links in this article.