The Ultimate Guide To California's Yosemite National Park
Yosemite National Park encompasses almost 1,200 square miles in California's Sierra Nevada mountains, about 170 miles west of San Francisco. Yosemite Valley was first protected in 1864 when President Abraham Lincoln signed a grant declaring it to be federally preserved land. In 1890, after successful lobbying by John Muir, Congress established the valley and the areas around it as a national park, an act which eventually led to the National Park System that protects areas throughout the USA. Yosemite National Park's immense and fascinatingly diverse landscape attracts visitors from all over the world.
What Makes Yosemite National Park Special?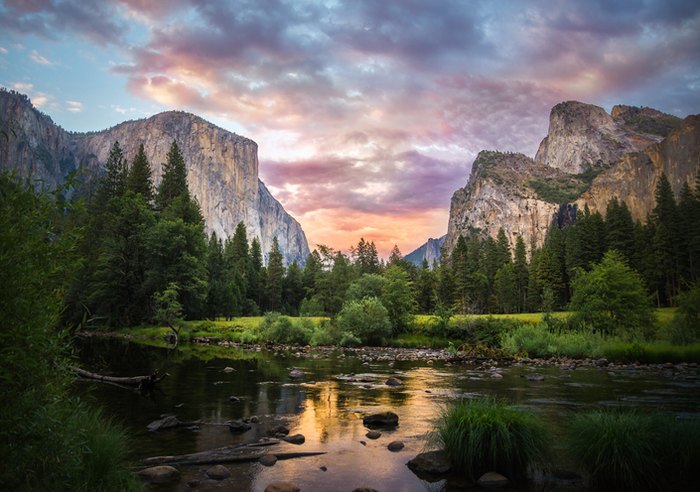 How To Get To Yosemite National Park
Where To Stay In Yosemite National Park
Things To Do In Yosemite National Park
Yosemite National Park Wildlife
Yosemite National Park is a renowned destination for nature lovers and adventure seekers, and for good reason. What do you think? Are you ready to experience nature like never before? If you will be visiting for the first time, check out the National Park Service (NPS) website to learn more about the park and to check for important news and closures before you visit.
Need To Know Information About Yosemite National Park
Accessibility: The park continues to strive to be accessible to everyone and offers a downloadable Accessibility Guide, which contains detailed information regarding services, facilities, and activities available to visitors with hearing, sight, or mobility impairments.
Pets: Pets must be on a leash or physically restrained and are allowed in developed areas, on paved roads and paths, and in most campgrounds.
Parking: Parking is free and parking lots are located throughout the park.
Seasonal Access: The western and southern entrances are open year-round. The eastern entrance is closed from approximately November to May. Tioga Road and some areas of the park are also closed during this time.
Fees: Entry costs $35 for non-commercial vehicles with less than 15 passengers and $20 per person if entering solo.
Permits and Reservations: Reservations are not required to enter the park, but are highly recommended for overnight camping or lodging. A wilderness permit is required for overnight stays in the wilderness area. Permits are limited and available on a first-come, first-served basis.
Address: Yosemite National Park, California, USA
OnlyInYourState may earn compensation through affiliate links in this article.