Utah's Least-Visited National Park Is An Oasis That's Worth The Journey
Utah's national parks are popular spots for both locals and visitors, and it's easy to see why – all five parks offer stunning beauty and tons of recreational opportunities. The Big Five: Zion, Canyonlands, Arches, Bryce Canyon, and Capitol Reef National Parks received more than 10.5 million visitors during 2017, but there's one park that has way fewer annual guests than the others, and it's well worth the journey: Canyonlands is the most underrated national park in Utah.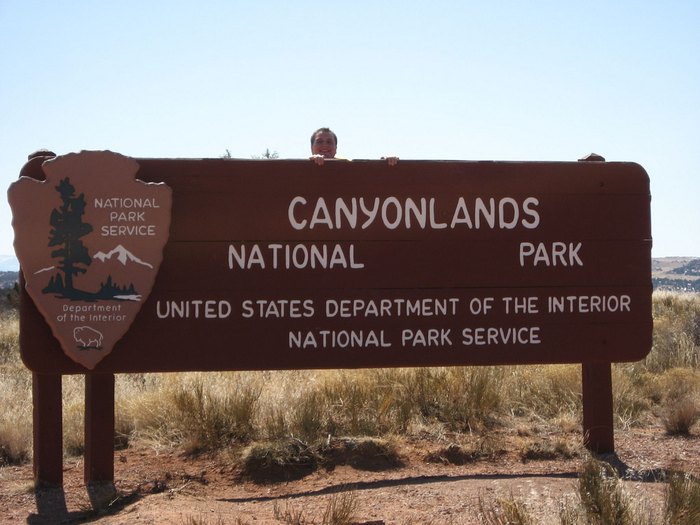 If you've visited Canyonlands National Park, we'd love to hear about your trip in the comments! Tell our readers about your favorite spots in the park.
Learn more about the Islands in the Sky District in our previous article here, and check out details about Mesa Arch here.
OnlyInYourState may earn compensation through affiliate links in this article.
More to Explore
Underrated National Park in Utah
Best hikes in Canyonlands National Park
Canyonlands national park is often overlooked when compared to other national parks in Utah. In fact, Canyonlands often has under 1 million annual visitors compared to more than 4 million in Zion. However, to overlook Canyonlands National Park would be a mistake. With 5 different districts, Canyonlands National Park is huge, and all this land means there are so many incredible hikes in the park. Here are some of our favorites.
Upheaval Dome via Crater View Trail
If you take Crater View Trail for about .7 miles, you will hit the overlook for Upheaval Dome. The Upheaval Dome is Scientists aren't exactly sure what created the Upheaval Dome, but the two most popular theories was that it was either formed by a meteorite impact or a naturally occurring salt dome. Whatever caused this crazy crater, this short hike is well worth the effort to come to see this crater in the desert.
White Rim Overlook Trail
The White Rim Overlook Trail clocks in at just under 2 miles. The overlook at the end of the trail will give you views unlike anything you've ever seen. From the White Rim Overlook, you can observe the canyons carved out of the desert floor and admire the clear rock layers that are left exposed.
Mesa Arch Trail
The Mesa Arch Trail is probably the most famous hike in Canyonlands National Park and rightly so. This short loop trail is only .7 miles long, but it takes you out to see the famous and breathtaking Mesa Arch. Try to get here during sunrise or sunset for the best views, but no matter what time of day your arrive at Mesa Arch, the views of the Utah desert landscape through the arch are absolutely incredible.
Related Articles
Explore Utah
Featured Addresses

Canyonlands National Park, Utah, USA