Arches National Park: An Otherworldly Landscape In The American West
It is no secret there are mesmerizing, stunning landscapes around the United States and the great American West seems to be hiding otherworldly landscapes around every bend in the road. If you are looking for a destination to add to your bucket list that is not only picturesque but also offers plenty of activities for everyone to enjoy, Arches National Park is the place for you. With gorgeous red rock, thousands of natural stone arches, beautiful skies, and dozens of trails to explore, Arches National Park will help you create unforgettable memories.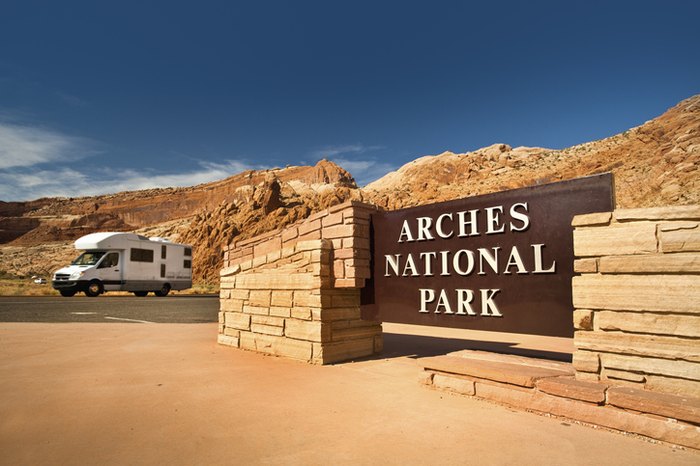 For a trip that you will never forget, visit Arches National Park near Moab, Utah. It will be an experience that you'll want to relive over and over again.
General Information:
Accessibility: Arches National Park offers many areas that are easily accessible by those in a wheelchair or who have mobility impairments. By staying on the paved roads, guests can see many of the arches and other popular attractions.
Devils Garden Campground also offers campsites and restrooms that are wheelchair accessible. Picnic areas, the visitor's center, several trails, and various overlooks are paved and accessible for those with mobility impairments. For a complete look at these areas, visit the National Park Service website.
Pet-Friendly: While you can bring your pet into Arches National Park, there are many guidelines and rules that you must follow. Pets are not allowed on any trails or off a paved road, even if in a carrier. You also cannot bring your pet to any overlooks, the visitor's center, or any building inside the national park.
If you choose to bring your family animal, your pet must be on a leash no more than 6-feet long at all times.
Parking: Parking your vehicle can be a challenge inside Arches National Park. You will find parking areas at the most popular attractions. However, these areas are often busy and it can be difficult to find an available parking space. If bringing oversized vehicles such as RVs and trailers, parking is even more limited. Click here to learn more about each specific parking area in the park.
Seasonal Access: Arches National Park is open year-round. This national park is also open 24 hours a day. However, be aware that March through October is peak season and the park can become very full. In some instances, there may be large delays to enter the park.
Cost: There is a $30 entrance fee for each vehicle. If on a bicycle or hiking through the park, there is a $15 entrance fee.
For a peek at the park, plus 12 fascinating facts, check out our video below.
Looking for more jaw-dropping places to add to your travel Bucket List? Read about the Hoh Rain Forest in Washington for another spot worthy of a little adventure.
Address: Moab, UT 84532, USA