Posted in USA
August 01, 2022
You Can Visit Over 400 National Parks Around The U.S. For Free Today
If you're looking to explore a bit more of this beautiful country but don't want to drain your checking account, we have some great news. You'll be able to access every single U.S. National Park for free on August 4th!
In honor of The Great Outdoors Act, the National Park Service has announced that all admission fees will be waived for visitors on August 4th, 2022. More than 400 parks are taking part in this nationwide event, so there's bound to be one near you. Popular spots such as Yellowstone, Yosemite, Grand Canyon, Glacier, and Dry Tortugas National Parks are all included!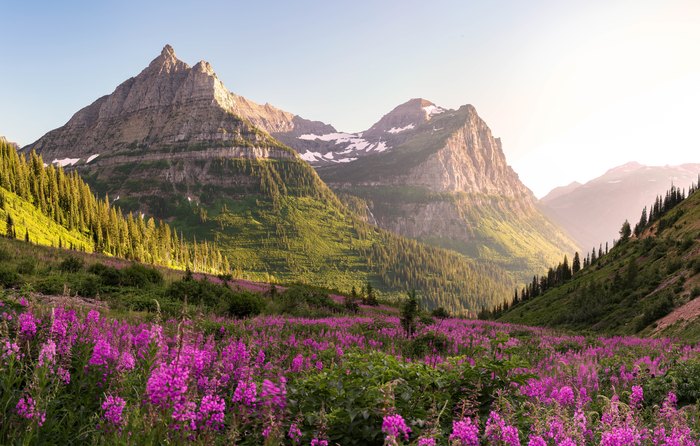 Lace up your hiking boots and get ready to explore!
Can't decide which National Park to visit that weekend? Here are a few favorites that we've featured in the past:
If you live in the western half of the country, check out North Cascades National Park in Washington or Channel Islands National Park in California. You can surround yourself with the towering cacti in Saguaro National Park in Arizona or check out Utah's underrated Capitol Reef National Park.
If you're in the eastern half of the country, check out the scenic overlook at Clingman's Dome or hike the Chimney Tops Trail in Great Smoky Mountain National Park in Tennessee or head to Congaree National Park in South Carolina. Everglades National Park in Florida is also an excellent choice.
And now's the perfect time to visit America's oldest National Park in Arkansas and America's newest National Park in Indiana!
OnlyInYourState may earn compensation through affiliate links in this article.
National Parks to Visit In the USA
April 04, 2022
What are some of the most amazing National Parks to visit in the United States? 
The United States is home to some of the most breathtakingly beautiful places in the world, and many of them have the special honor of being designated as National Parks. With so many in the country to choose from (all of which are amazing and worth a visit), why not begin your adventures with some of the most amazing? Our picks for the most amazing National Parks to visit in the United States include the incredible Grand Teton National Park, in Wyoming, which is one of the most-visited parks for reasons that become obvious from the moment you arrive. Another favorite of ours is Montana's famed Glacier National Park, home to some of the most amazing landscapes in the world. Rocky Mountain National Park in Colorado is visited millions of times per year, and it's easy to see why: it's intensely scenic, vast, and stunningly beautiful. The single most-visited park in the US is also one of its most amazing: Great Smoky Mountains National Park is nestled in Tennessee and sees more visitors every year than any other park in the country. Of course, every National Park in the United States is worth visiting – we just think these are the best ones to get started at. 
When are the free days at National Parks? 
Every year, the National Parks offer several free days, where you can get in without having to pay. What's better than free? Those days – every year – are Martin Luther King Jr. Day, the first day of National Park Week (which is in April), the August anniversary of the Great American Outdoors Act, National Public Lands Day, and, finally, Veterans Day. Of course, to save money on park entry year-round, you can always get a National Parks Pass, which allows you into our National Parks all year-'round.  
OnlyInYourState may earn compensation through affiliate links in this article.