Kenai Fjords National Park: A Serene Glacial Paradise That's Worth The Journey
As you explore magnificent Alaska, you will enjoy some of the country's most remarkable scenery, fascinating wildlife, and breathtaking views. One area of The Last Frontier that will leave you speechless is Kenai Fjords National Park. This national park features 669,984 acres on the Kenai Peninsula. Spending just a little bit of time exploring this national park will be an experience you will never forget.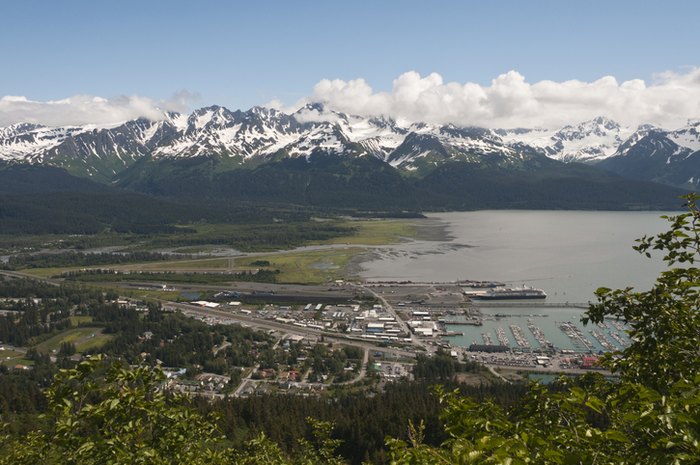 No matter if you desire to view incredible scenery, hike, spend some time on the water, or are hoping to catch a glimpse of some impressive wildlife, Kenai Fjords National Park in Alaska is one destination on your bucket list that you'll definitely want to experience.
General Information:
Accessibility: Certain areas of Kenai Fjords are accessible to individuals with mobility impairments. At Exit Glacier, a partially-paved, one-mile loop will give you a great view of this spectacular area. You will also find restrooms throughout the park that are wheelchair-accessible. The public-use cabins are wheelchair accessible and the Exit Glacier campground has two sites with wheelchair-accessible accommodations. The visitor center is also wheelchair accessible. For more information on accessibility in this national park, click here.
Pet-Friendly: Pets are allowed in Kenai Fjords National Park but only in designated areas. You may bring your family animal as you drive to Exit Glacier and in the parking lot of the Exit Glacier Nature Center. Animals are not allowed on any of the trails and in the backcountry of this national park. Pets are also not allowed in any buildings throughout Kenai Fjords National Park.
Parking: Exit Glacier is the only area in this national park that is accessible by vehicle. There is a parking area in the Exit Glacier Nature Center. However, parking is limited and can be difficult to find during the summer months and at midday.
Seasonal Access: Kenai Fjords National Park is open all year-round. However, there are certain areas of the park that are inaccessible during the winter months. These areas include the park's backcountry and the road to Exit Glacier. The best months to visit this national park are June, July, and August.
Cost: There are no fees for entering this national park. There are also no fees for camping. However, if reserving a coastal public-use cabin, there is a $75 charge per night. During the winter months, there is a $50 charge per night if staying in the Willow Cabin. Certain activities such as commercial photography may require certain permits and fees and you may be charged a fee to acquire those permits.
If you're looking for more bucket-list worthy destinations to add to your travel plans, be sure to subscribe to our Bucket List Newsletters! The most incredible places in the country are right at your fingertips.
Address: Kenai Fjords National Park, Alaska, USA
OnlyInYourState may earn compensation through affiliate links in this article.