13 Of America's Most Incredible National Forests That Are Just Begging For A Visit
When John Muir spoke of the unbridled beauty of America's wilderness, he remarked that "the clearest way into the Universe is through a forest wilderness." Touched with the divine kind of wisdom one discovers in the Great Outdoors, Muir was indeed correct: there is nothing more wonderful than time spent in basking in the wilds of Mother Nature, and there are many, many places in the U.S. where one can do just that. Today we're taking Muir's advice and going on a journey of discovery in America's most incredible national forests, and we hope you'll be inspired to go forth and explore these natural oases, too.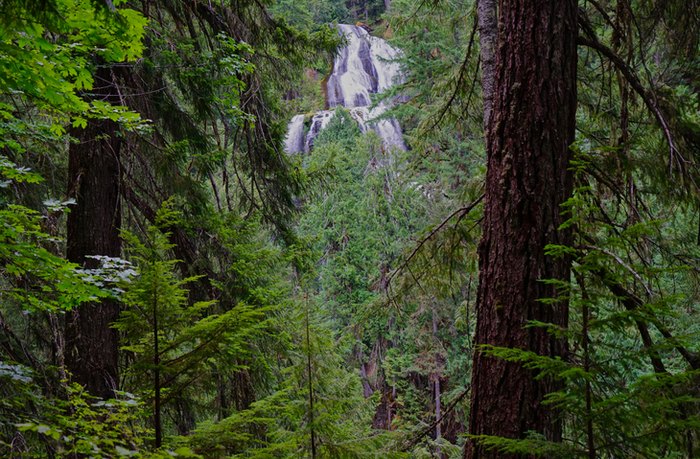 When was the last time you immersed yourself in the wondrous wilds of America's national forests? It truly is a soul-filling, humbling, immensely comforting experience worth seeking out.
Address: Cibola National Forest, New Mexico 87825, USA
Address: Coconino National Forest, Arizona 86017, USA
Address: Gifford Pinchot National Forest, Washington 98377, USA
Address: Nantahala National Forest, North Carolina 28734, USA
Address: Salmon–Challis National Forest, Shoup, ID 83469, USA
Address: Sequoia National Forest, California 93262, USA
Address: Superior National Forest, Stony River Township, MN 55731, USA
Address: Tongass National Forest, Alaska 99833, USA
Address: White Mountain National Forest, Livermore, NH 03812, USA
Address: White River National Forest, Colorado 81637, USA
Address: Bighorn National Forest, Wyoming 82834, USA
Address: Monongahela National Forest, West Virginia 26264, USA
Address: Allegheny National Forest, Sheffield Township, PA 16347, USA
OnlyInYourState may earn compensation through affiliate links in this article.