Carlsbad Caverns National Park: An Awe-Inspiring Glimpse Into The Underworld
The United States is filled with some truly remarkable, beautiful areas to visit and explore. When you think of caverns throughout the country, you may think of an area that is dark, damp, and dreary. In fact, a cavern may not be at the top of your bucket list or anywhere on it. Despite this stereotype, a visit to Carlsbad Cavern is the kind of experience that will leave a mark on you for the rest of your life. The featured formations in Carlsbad Cavern National Park are unique, enormous, gorgeous, and inspiring. It truly is one destination you do not want to miss.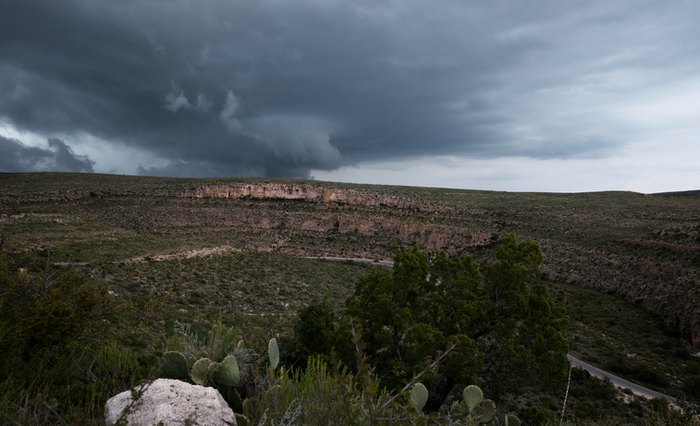 Carlsbad Cavern National park is truly a destination you want to see and experience for yourself. Have you ever been to this national park? If so, we'd love to hear all about your experience!
General Information:
Accessibility: A portion of Carlsbad Cavern is wheelchair accessible. The Big Room Trail is accessible to individuals with mobility impairments. A portion of the trail is paved and audio guides are available. Although, be aware that portions of the trail are steep and wheelchairs are not allowed on these areas of the trail. The Natural Entrance Trail, King's Palace, and other caving tours are not wheelchair accessible.
Wheelchair-accessible parking, picnic areas, and restrooms are located around the national park. You can read the park's accessibility guide here.
Pet-Friendly: Pets are allowed at Carlsbad Caverns National Park, although, they are not allowed inside the cavern, on trails, or inside the visitor's center. There is a kennel service where you may board your pet while you tour the cavern, explore the park trails, or while in the visitor center. However, you may only leave your pet for the day and there are no overnight boarding options.
If you bring your family pet inside the park, it must be kept on a 6-foot leash at all times. You may not leave your pet inside any vehicle and your animal may not roam off the road. Read here to learn more about all pet guidelines and information on boarding your pet for the day.
Parking: You can find parking at the visitor center. There are two main parking lots in the area. If you are driving a large RV or a bus, there are designated parking areas at the visitor center.
Seasonal Access: Carlsbad Caverns National Park is open year-round. However, the park is closed on several national holidays such as Thanksgiving Day and Christmas Day. To enter the Carlsbad Cavern, you must make a reservation online, on the telephone, or in the visitor's center. These reservations will tell you the specific time you can enter the cavern.
Cost: There is a $15 entrance fee for each individual over the age of 16. All children 15 years and younger are free. The national park accepts many types of national park passes. There are also fee-free days throughout the year. For a complete list of the fee-free days in the park, read here.
For more bucket-list-worthy destinations in America, subscribe to our weekly newsletter that highlights one-of-a-kind parks, regions, and natural wonders.
Address: Carlsbad Caverns National Park, Carlsbad, NM 88220, USA
OnlyInYourState may earn compensation through affiliate links in this article.