America's Oldest National Park Has A Truly Fascinating History
While Yellowstone is often believed to be the oldest national park in the system, the title technically belongs to a great national park to visit in Arkansas. This relatively unknown park hiding in The Wonder State, Hot Springs National Park, is only a fraction of the size of other parks in America, yet it is no less impressive. In fact, the natural hot springs are what attracted people to this area of Arkansas, creating a town by the name of Hot Springs. Land was set aside by the federal government back in 1832, long before national parks had been conceptualized. Here's more on the fascinating history behind Hot Springs National Park.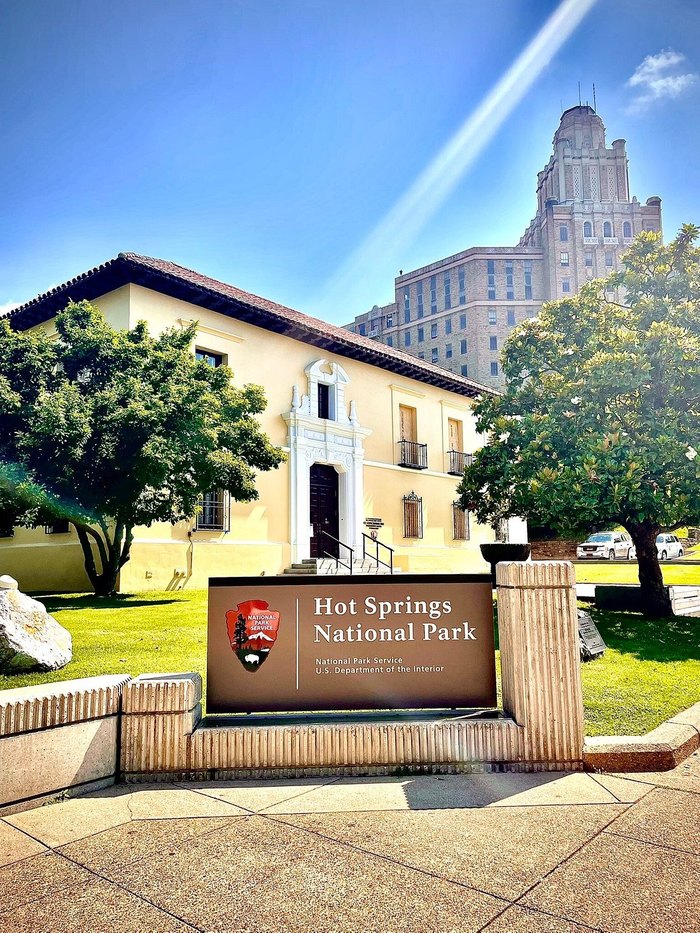 There is so much more to learn about Hot Springs National Park. Have you visited Hot Springs recently? We'd love to hear all about it! And when you are in Hot Springs, be sure to check out this fabulous surf-n-turf restaurant, located on the beautiful wharf of Lake Hamilton.
OnlyInYourState may earn compensation through affiliate links in this article. As an Amazon Associate, we earn from qualifying purchases.
More to Explore
America's Oldest National Park Has A Truly Fascinating History
Where is another national park to visit in Arkansas?

In 1975, the National Park Service acquired Lost Valley State Park, in Harrison, Arkansas, for the 135-mile Buffalo National River. The river is a sight to behold, with majestic limestone and sandstone bluffs reaching as high as 440 feet. This recreation area is a great place to camp, with accommodations adjacent to the river. The wildlife present here is astounding in this predominantly oak and history forest. In addition to fishing for goggle-eye and smallmouth bass, canoes and swimmers enjoy this free-flowing river. And don't forget this is the place to find some of the best hiking trails in Arkansas.

What is something else to do outside in Arkansas?
If you are feeling adventurous, check out this list of places to visit in Arkansas. One is Devil's Den State Park, located in Lee Creek Valley. The site was designated in the 1930s with the help of the Civilian Conservation Corps, which built the park's wood and stone structures, using natural materials. Still standing as one of the most intact CCC sites in the U.S., its long-standing history can be admired through its trails and original cabins. Don't miss out on this park's unusual rock formations and caverns.
Where is one of Arkansas's best historic bed and breakfasts near a state park?
The Jailhouse Bed and Breakfast at Historic Washington State Park, is a real jailhouse that has been renovated with all the modern amenities. The original brick, one-story jail, completed in 1873, was a building with four jail cells, where criminals lived, who were convicted of burglary, assault, forgery, assault, seduction, and maiming. The building today was newly constructed, completed in 1918, replacing the old building, with six jail cells. The eight rooms each come with a private bathroom, satellite TV, WiFi, and a continental breakfast.
Related Articles
Featured Addresses

Hot Springs National Park, AR, USA