9 Abandoned Places That Hold Historic Keys To New Mexico's Mining Past
New Mexico's mining history was responsible for the boom – and often bust – of many towns in our state. Some of these places became total ghost towns. Today, abandoned mines and mining equipment tell the story of the success and decline associated with this industry. Here are some creepy abandoned gold mines in New Mexico you might want to keep away from (or check out, we don't know – and we don't recommend, either):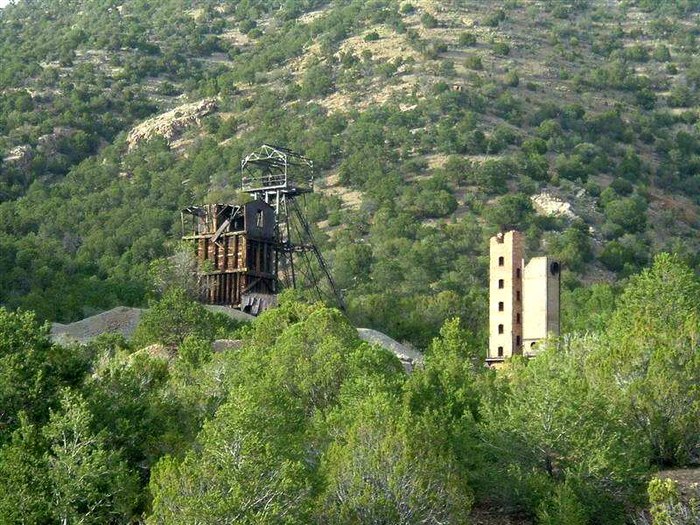 If you're interested in knowing which Land of Enchantment towns started out as mining camps, check out these mining towns in New Mexico! Can't seem to get enough of the abandoned gold mines in New Mexico? What about all the other New Mexico ghost towns there are to explore? Same – check out this epic New Mexico ghost town road trip for some fun. Don't know what to pack? Check out our definitive road trip packing list for all the essentials!
OnlyInYourState may earn compensation through affiliate links in this article.
More to Explore
Abandoned Gold Mines in New Mexico
How many abandoned New Mexico mines are there?  
It's tough to say exactly how many abandoned New Mexico mines exist out there across the plains, deserts, and canyons of the state, but experts guess that it might be as high as in the

tens of thousands.

New Mexico is divided into 274 mining districts, and there are numerous abandoned mines in each, resulting in a fascinating but eerily large estimate of just how many there truly are. One thing is for certain: there's something fascinating and spooky about abandoned mine shafts, and New Mexico is absolutely brimming with them. 

 
Are there any abandoned gold mines in New Mexico?  
Of the tens of thousands of abandoned mines thought to be present in New Mexico, no small number of them happen to have once been booming gold mines.
Currently, 36 mining districts in the state of New Mexico have gold mines that are still active, and many more have been lost to time.

The first discovery of gold in New Mexico was in Old Placers in 1828. Abandoned mines are easily some of the most dangerous places in New Mexico and should absolutely NOT be explored by anyone who isn't an expert in the field. They are intensely dangerous and should not be trifled with – no matter how interesting they are! 

 
Where are some amazing abandoned places in New Mexico?  
It seems like you can go on just about any scenic drive in New Mexico and stumble upon numerous abandoned structures, homes, and buildings.
There are some amazing ghost towns in New Mexico, where you'll find even more abandoned places. Some of our favorite abandoned places in New Mexico include gems like old Fort Bayard, in Grant County, which is likely to undergo some renovations soon and may not be abandoned for long.

Other favorites include Fort Craig (which is perfect if you enjoyed Fort Bayard), and many New Mexico ghost towns like Organ, Cuervo, Steins, Kelly, and Glenrio.

 
Related Articles
Explore New Mexico