It's Impossible Not To Love The Most Eccentric Town In New Mexico
New Mexico is a haven for artists and not just in Santa Fe and Taos – the places that out-of-staters typically associate with creative endeavors. There are clusters of artists' communities throughout the state. One of the most fun and whimsical is the tiny town of Madrid.
By the 1970s, the mines that were the economic center of this town had long been abandoned. Madrid was a ghost town, unlived in and unwanted. Thankfully, artists saved it, settling down and giving this old company town the eclectic and eccentric flair that visitors enjoy today.
Located off the Turquoise Trail (Highway 14), between Santa Fe and Albuquerque, the town is a convenient destination for your next day trip.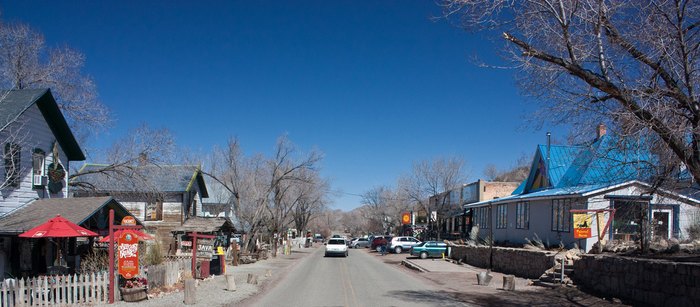 Towards the end of the month (August 26-27, 2017), the Turquoise Trail Arts Festival showcases the work of artists along Highway 14, including those based in Madrid.
Quirky is the new cool, so add Madrid to your list of places to visit this summer!
What's your favorite artistic community in the state?
Learn more about the town's intriguing history here and, while you're in the area, squeeze in a visit to this origami sculpture garden!
OnlyInYourState may earn compensation through affiliate links in this article.