10 Terrifying Things In New Mexico That Can (And Just Might) Kill You
Life is full of risks, many of which are universal. However, some dangers are greater in certain places. Even though New Mexico is awesome, we still have hazards that kill residents and visitors alike every year. So use your common sense and avoid the following threats when possible! Note: these aren't ranked in any particular order… they're just a compilation of dangerous things in New Mexico that you might want to try and steer clear of.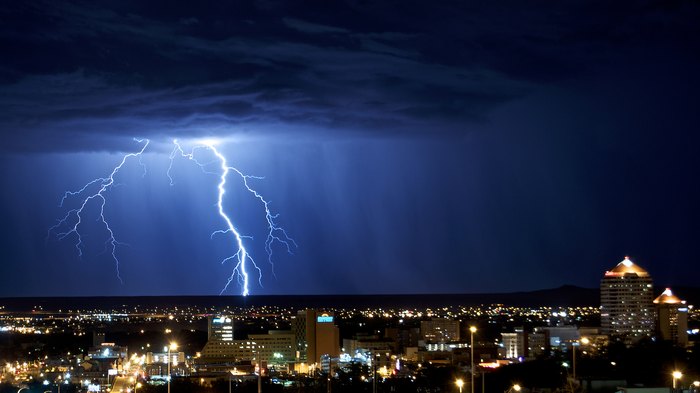 What other hazards are part and parcel of life in New Mexico? Share your thoughts in the comments! For a bit of a palate cleanser, check out the most amazing hot springs in New Mexico.
OnlyInYourState may earn compensation through affiliate links in this article. As an Amazon Associate, we earn from qualifying purchases.
More to Explore
Dangerous Things in New Mexico
What are some of the most dangerous animals in New Mexico?  
New Mexico is a state with a lot of open land, and plenty of wildlife capable of greatly harming a human being. Some of the most dangerous animals in New Mexico include creepy crawlies like rattlesnakes, Arizona bark scorpions, black widow spiders, brown recluse spiders, and more. In fact, Apache brown recluse spiders are one of the single most dangerous animals in New Mexico, and they're not even a prolific predator (well, to humans, anyway – they're pretty expert killers to their prey). You can often find them hiding in piles of leaves, as well as nooks and crannies in homes and outdoor sheds. Be careful and stay aware of where you're putting your hands or feet.  
What are examples of dangerous wildlife in New Mexico?  
All of the critters listed above are some of the most dangerous wildlife in New Mexico, thanks to being venomous or otherwise dangerous somehow. Spiders are capable of killing people with one bite, and scorpions can incapacitate with one or two good stings. Rattlesnake bites can be deadly, and antivenom is needed as soon as humanly possible for the best odds of survival.  
Are there many natural predators in New Mexico?  
Of course! Many of the insects and reptiles mentioned above are natural predators, though in this case, let's talk mammals. Some of the most dangerous predators in New Mexico include coyotes, mountain lions, black bears (which can occasionally become aggressive, when they feel like it), and bobcats. These animals are "shy" and much prefer to avoid people entirely, but if cornered or threatened, many will not hesitate to teach you a lesson about it. You can still check out the best scenic hikes in New Mexico without worrying too much – but make sure to remain situationally aware at all times.  
Related Articles