15 Small Towns In New Mexico Where Everyone Knows Your Name
New Mexico is a state that is dotted with small towns, where communities are close and life moves more slowly. We've focused on places with fewer than 3000 residents because people who live in towns of that size often do know each other by name. Check out these 15 friendly small towns in New Mexico that are tiny yet totally charming.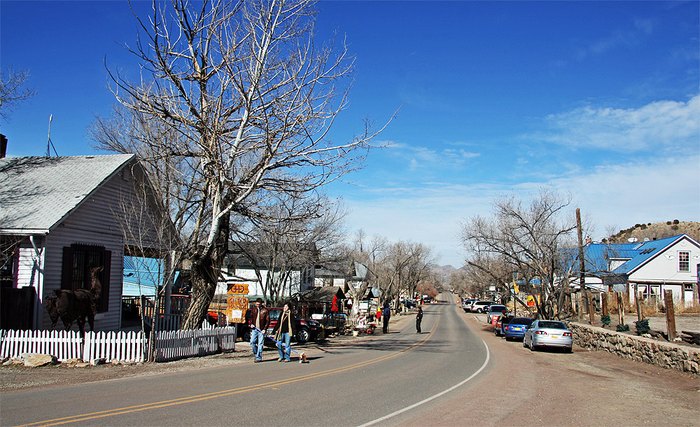 Do you have experience living in a small town where everyone knows your name? Did you like it? Check out some of the most unique places in New Mexico for more ideas of places to visit someday.
OnlyInYourState may earn compensation through affiliate links in this article.
More to Explore
Friendly Small Towns In New Mexico
What is the most beautiful town in New Mexico?
Of all the charming towns in New Mexico, some would say there is one in particular that is the most beautiful. Chama, New Mexico is a town nestled in the Rocky Mountains and it's a true hidden gem. One of the most scenic train rides in the country departs from here, and for good reason. The surrounding natural beauty is unmatched and the town itself is lovely. Whether you stop by some of the local art galleries, take a scenic trail along the Rio Chama, or exploring the western charm of the town, you'll fall in love with Chama as many others have.
Where is the best place to live in New Mexico?
With so many lovely towns and places to see, you might consider living in New Mexico. The good news is there are plenty of great places within the state to call home. Places like Corrales, New Mexico boast the safest records with little crime, great local schools, and overall high livability. If you enjoy small towns but aren't quite interested in something especially tiny, try a small city like Ruidoso. With a population of around 8,000, it's just small enough for a tight-knit community and big enough to have all the amenities of a bigger city. Plus, the cost of living is decently low there.
What are the most charming small towns in New Mexico?
There are many worthy towns to visit in New Mexico that are just oozing with charm. A good example of that is Edgewood. The quiet community of around 6,000 residents offers a slower-paced, simpler spot to live not far (20 miles) outside of Albuquerque. Corrales is another great New Mexico small town that's a great candidate to visit as well as settle down in. It's right next to the Rio Grande, has beautiful adobe homes, and it's minutes away from all of Albuquerque's city amenities without being stuck in all the hustle and bustle. It's rated one of the top places to live in the state across multiple publications.
Related Articles
Featured Addresses

Pinos Altos, NM 88061, USA

San Antonio, NM 87801, USA

Fort Sumner, NM 88119, USA