15 Abandoned Places In New Mexico That Nature Is Reclaiming
New Mexico is littered with abandoned buildings, the last reminders of forgotten dreams. Some of these structures are relics from boom and bust mining cycles. Others were vacated for unknown reasons. Whatever the cause, there's something both mysterious and captivating about spots that are succumbing to nature and time. Take a look at these abandoned places in New Mexico and see why they're so interesting: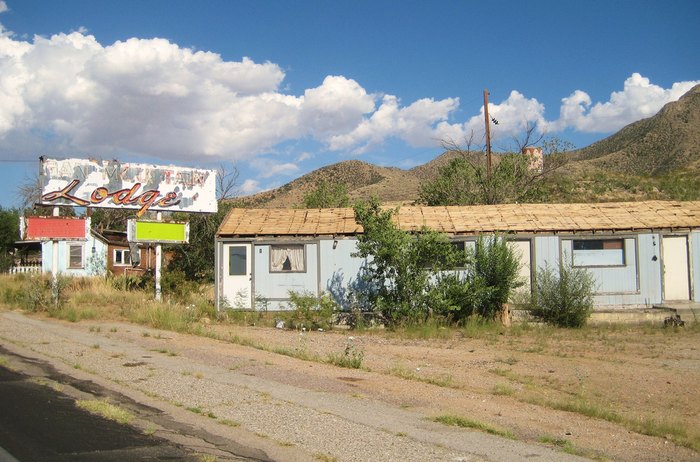 So what do you think? Are these abandoned New Mexico spots cool, creepy, or a little of both? Do you have any knowledge of abandoned places in New Mexico or abandoned places in Albuquerque? We would love to hear about them! And, if you're planning a road trip to check out these abandoned sites, be sure to take a look at our road trip essentials packing list.
OnlyInYourState may earn compensation through affiliate links in this article.
More to Explore
Abandoned Places In New Mexico
Can I visit any abandoned places in New Mexico?
Percha Creek Bridge
Kelly
Fort Bayard
If you're up for visiting some abandoned, creepy places in New Mexico, you can take an abandoned places in New Mexico road trip through the state. The route will take you to places like abandoned mining towns, derelict bridges, and even historic fort ruins. The drive is over 900 miles so if you want to take it on, you should set aside a whole weekend for it at least.
What are the creepiest places in New Mexico?
There is no shortage of creepy places in New Mexico. From supposedly haunted places to spooky, abandoned spots, the Land of Enchantment has some spine-chilling areas. The Urraca Mesa, located near Angel Fire, is said to be the gateway to a demon realm. The KiMo Theater in Albuquerque had a gruesome and terrible accident occur many years ago that killed a young boy, and his spirit is said to be lingering there. Dawson Cemetery, a resting place for miners in a ghost town, is known for its paranormal activity due to the fact that many of the miners met untimely deaths in huge mining explosions. These are just a few examples of places that give many people the creeps in New Mexico.
Are there any ghost towns in New Mexico?
Y
ou might come across quite a few unique places in nature in New Mexico where what once was a town is now being overtaken by its surroundings. Due to the state's mining history, there were quite a few ghost towns in New Mexico that sprung up out of nowhere and died out just as quickly. Lake Valley was a mining town that produced tons of silver, but after a fire spread through the town and destroyed a good portion of it and the silver panic happened, it was abandoned. There are still some remnants of buildings there today. Cuervo is a well-known ghost town that was once prosperous and large, but now all the buildings stand empty and are slowly being destroyed by nature and time.
Related Articles
Explore New Mexico