20 Restaurants You Have To Visit In Nebraska Before You Die
Choosing a limited number of restaurants for a list like this is an almost impossible task. There is endless great food in Nebraska, whether you're looking for a greasy spoon diner or a high-end foodie paradise. We narrowed down the thousands of restaurants to these 20 that we think everyone should try. We aren't talking about your local bar where you get a burger every week out of habit; these are the places you'd drive hours to get to because the food is just that good. Want to track down the best restaurants in Nebraska? You might not be able to get to all of the local landmarks in the Cornhusker State, but these 20 are a great place to start.
Please note that this is an alphabetical list, not a ranking. These restaurants are so different that there's no way to compare them to one another. But they all have one thing in common: they're the best of the best, and you'll want to try them all as soon as you can.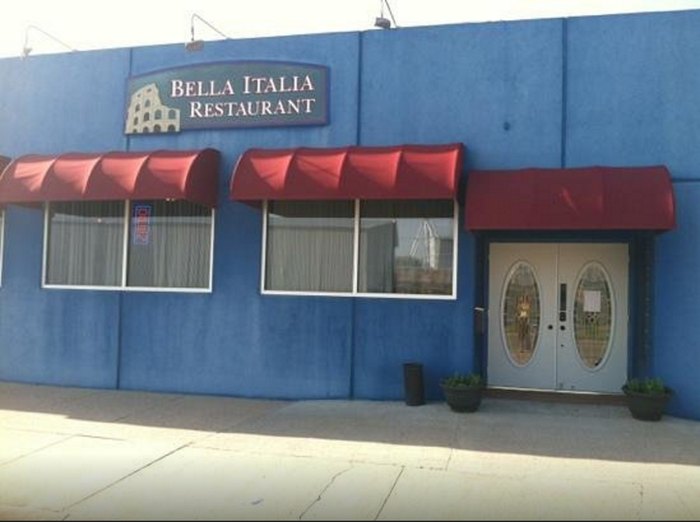 What do you think of these selections? Which restaurants would you add to this list? Let us know in the comments!
The best restaurants in Nebraska serve iconic dishes. If you love our state's cuisine, then these 12 iconic foods in Nebraska will have your mouth watering.
OnlyInYourState may earn compensation through affiliate links in this article.
Address: 114 W 7th St, Cozad, NE 69130, USA
Address: Block 16, 1611 Farnam St, Omaha, NE 68106, USA
Address: Brother Sebastian's Steakhouse, 1350 S 119th St, Omaha, NE 68144, USA
Address: 116 W 3rd St, Grand Island, NE 68801, USA
Address: 114 Mill St S, Dannebrog, NE 68831, USA
Address: 1100 E O St, Lincoln, NE 68508, USA
Address: 2121 S 73rd St, Omaha, NE 68124, USA
Address: 401 S Beltline Hwy W, Scottsbluff, NE 69361, USA
Address: 3905 2nd Ave, Kearney, NE 68847, USA
Address: 126 N 14th St, Lincoln, NE 68508, USA
Address: 701 P St #101, Lincoln, NE 68508, USA
Address: 2003 Plum Creek Pkwy, Lexington, NE 68850, USA
Address: 1945 10th St, Gering, NE 69341, USA
Address: Modern Love, 3157 Farnam St Suite 7113, Omaha, NE 68131, USA
Address: Ole's Big Game Steakhouse & Lounge, 123 N Oak St, Paxton, NE 69155, USA
Address: 205 Stagecoach Trail, Ogallala, NE 69153, USA
Address: Sin City Grill, 410 W 3rd St, Grand Island, NE 68801, USA
Address: 1420 W 24th St, Kearney, NE 68845, USA
best restaurants in Nebraska
March 01, 2021
What are the most popular foods in Nebraska?
Nebraska's most iconic foods are ones you won't find elsewhere. Sure, we're known for our corn and our steaks, but where else can you pick up a bottle of Dorothea Lynch to put on, well, everything? That's what I thought. Other foods that are pretty unique to Nebraska, and to some extent, the Midwest, include raisin pie, Runza, cheese frenchies, and cheeseburger pizza. Some foods that were invented in Nebraska and have made their way across the globe include Reuben sandwiches, butter brickle ice cream, and Kool-Aid.
Do any Nebraska restaurants serve the world's best food?
If you ask around, every Nebraskan has their favorite spots that serve the world's best (insert food here). However, we do have to point out two places that have earned international attention - The Drover and Block 16, both in Omaha. The Drover is famous for their iconic whiskey steaks, which have been the talk of the town since the steakhouse opened in 1969. Block 16 has been the subject of more recent fame - celebrity chef and foodie icon Alton Brown claims that the restaurant serves his favorite burger. Brown has continually raved about the food scene in Omaha, and Nebraskans are happy to see our finest foodie city getting the attention it deserves.
What are the best candy shops in Nebraska?
Serendipity Chocolate in Tekemah is an old-school candy shop that claims to make the world's best caramel, and we might have to agree! It sure hits the spot whenever we visit. Old Market Candy Shop in Omaha will take you back in time to the candy counters of your childhood, and you'll want to try some of their delicious homemade chocolates. Chocolat Abeille is also in Omaha but offers a completely different vibe! If you're looking for unique artisan chocolates, they're your one-stop-shop. The Cordial Cherry is heaven on Earth for anyone who loves chocolate-covered cherries - the whole store is packed with varieties from the classics to some you've never even dreamed were possible.