Scotty's Drive-In Is A Tiny, Old-School Drive-In That Might Be One Of The Best-Kept Secrets In Nebraska
Once, the small towns and roads of the American West were dotted with old-school drive-ins. Most of these casual restaurants have faded into history now — but not all of them. At Scotty's Drive-In in Scottsbluff, Nebraska, it feels like the 1960s never stopped. Whether you're looking for dine-in, takeout, or a classic drive-in experience, this local favorite has something for you.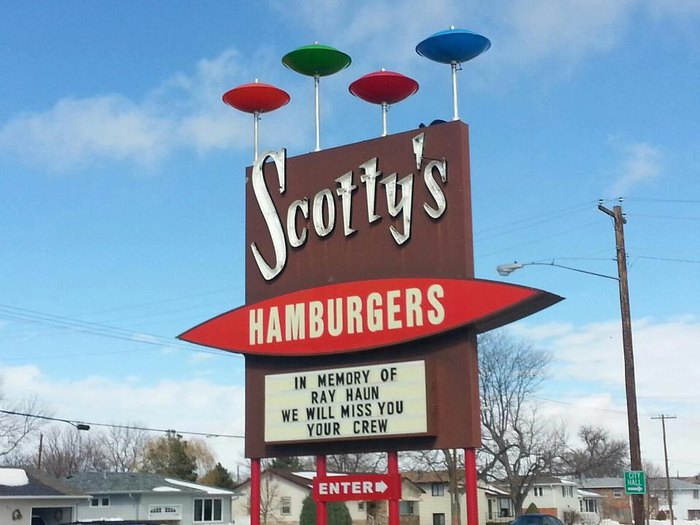 Have you enjoyed the old-school delights at Scotty's Drive-In? What's your favorite thing on the menu? Share your thoughts with us in the comments below! And if you know another hidden gem in Nebraska, nominate it for a chance to be featured.
Looking for more nostalgic fun? Check out these delicious drive-in restaurants in Nebraska.
OnlyInYourState may earn compensation through affiliate links in this article.
Address: Scotty's Drive-In, 618 E 27th St, Scottsbluff, NE 69361, USA
Historic Places In Nebraska
May 01, 2023
What are the best drive-in restaurants in Nebraska?
The best drive-in restaurants in Nebraska are:
Covered Wagon Drive-In, Gordon
 Dub Drive-In, Benkelman
Greg's Drive-In Restaurant, Lincoln
Mac's Drive-In, McCook
Shorty's, Albion
Terry's Drive-In, Osceola
What are the best nostalgic attractions in Nebraska?
The best nostalgic attractions in Nebraska are:
RF Goeke Variety Store, a retro general store in Atkinson
Arapahoe Pharmacy, a classic soda fountain in Arapahoe
Vintage Village Antique Mall, a 5,000-square-foot shopping destination in Lincoln
The Imaginarium, a whimsical antique store in Omaha
Fizzy's Fountain & Liquors, a retro eatery in Omaha
Shirley's Diner, a nostalgic restaurant in Omaha
Lee's Legendary Marbles and Collectibles, a unique museum in York
Classic Car Collection, an expansive antique car museum in Kearney
Harold Warp's Pioneer Village, a 20-acre museum in Minden