The 5 Most Horrifying Natural Disasters That Ever Happened In Idaho
Idaho is a relatively seismic state, but in terms of weather is blessedly mild with regards to devastating acts of nature. While natural, large-scale events impact the state every year, only a few events across the country receive formal Federal Major Disaster Declarations from the President, a program which was created in the 1950s. At the time of writing and since the program began, 23 major disasters have been declared in Idaho, along with two federal emergency and 10 fire management assistance declarations.
Idaho is a wonderful place to live; however, the same natural and geologic forces that make it so beautiful can often result in natural disasters of epic proportions. These five events, while they may or may not have been registered as Federal disasters, were devastating enough to Idaho's population, landscape, and industry that they make notable historical moments. These five natural disasters in Idaho also mark incredible moments of our state coming together to help those in affected communities recover and promote healing across the Gem State.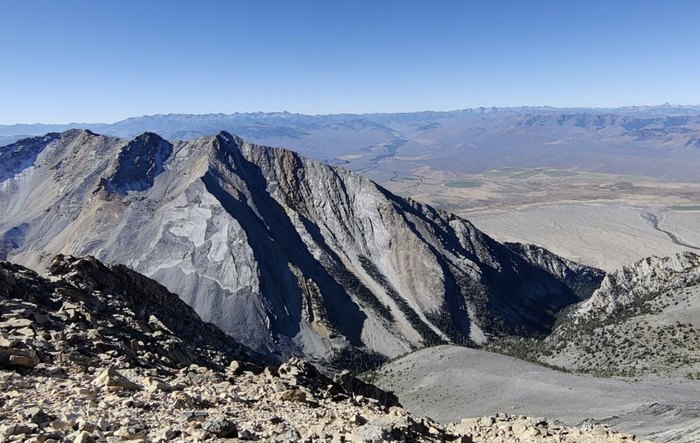 Wow. Idaho is incredibly fortunate to have not only recovered from these devastating events but to have quite literally "grown" from them. Our state's sense of community is unrivaled, and had Idahoans not banded together in these times of need, the damage could have been much worse.
Were you or a family member in Idaho or nearby when any of these natural disasters occurred? Feel free to share your stories and pay tribute to the countless organizations and individuals who played roles in the aftermath.
Man-made disasters can wreak havoc on an entirely different scale. The collapse of the Teton Dam in 1976 is one such disaster that, while it wasn't caused by Mother Nature, was just as devastating as those listed above. 
OnlyInYourState may earn compensation through affiliate links in this article.
Natural Disasters in Idaho & Related Info
December 14, 2022
What is winter like in Idaho?
The Gem State is large and diverse, so winters in Idaho vary from year to year and differ greatly between regions. In general, winters in Idaho are relatively mild; however, the state does see plenty of snow and ice, as well as extreme temperatures when conditions are right. In addition to other seasonal and unexpected natural disasters, some of the worst winter storms Idaho has ever seen include:
Aside from these notable winter storms, Idaho visitors and residents can expect to see annual snowfall, particularly at higher elevations, average state-wide temperatures between 15 and 38 degrees Fahrenheit, and a winter season that typically lasts from November to February. Stanley, Idaho spends over 260 days each year below freezing, and many parts of the state experience extreme temperature drops as well.