It's Impossible To Forget These 5 Horrific Winter Storms That Have Gone Down In Idaho History
Winter in Idaho is nationally known as being frigid. We get a lot of snow in Idaho, and we generally know how to deal with it pretty well. However, the Gem State has seen its fair share of crazy winters. In fact, some of the winter storms in Idaho have proven to be utterly catastrophic for our towns and cities. If you were in Idaho when any of these storms occurred, it's very likely that you remember them well. How many can you recall?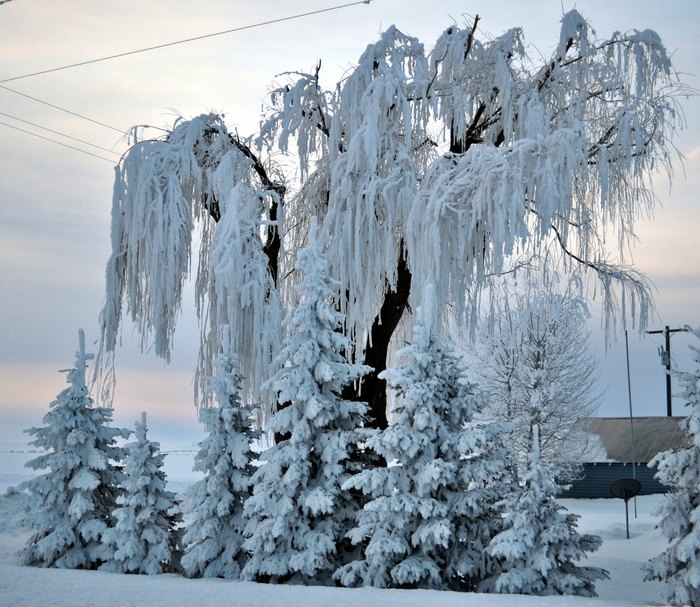 What other big winter storms in Idaho do you remember? Do you remember any of these 5 Horrifying Disasters That Happened In Idaho?
OnlyInYourState may earn compensation through affiliate links in this article.
Historical Events That Have Happened In Idaho
October 01, 2021
What are some of the worst natural disasters in Idaho?
Idaho has had its fair share of natural disasters. The Borah Quake in 1983 was one of the century's strongest American earthquakes. Over $2.5 million in damages occurred, and two people died. Most earthquakes result in moving of land plates from side to side. Oddly, this one moved up and down. This meant that after the quake subsided, the tallest peak in Idaho was now a few inches taller than before, and the valley below it was even lower  than it had been! In 1985, we were host to a horrific plague of grasshoppers that looked like something out of a nightmare. Four counties in Idaho were declared disaster areas by the federal government due to the extensive damage the bugs caused.
What are some fun facts about Idaho?
Did you know we're bigger than all of New England (six whole states) put together? We've got 4.7 million acres of wilderness, so if you're a nature lover, this might be the spot for you. Check out this list of random tidbits about Idaho that might be fun to pull out at your next party.
What are some major events in Idaho?
One of the biggest historical events in Idaho happened before we were even a state. In 1805, Lewis and Clark entered Idaho near Lemhi Pass. (We didn't become a state until 1890, the 43rd state to do so.) Idaho has a vast and interesting history that many don't know about. We were extensively involved in the gold rush of the 1800s.