This Abandoned Railroad to Nowhere In Idaho Will Fill You With Nostalgia
Idaho's Thunder Mountain Railroad has always been a beloved part of our unique history as a "Wild West" state. Running from Horseshoe Bend to Nampa and back, this historic train was hauling mail, ore, and passengers all the way back in the early 1900s, and up until the mid-2000s was a quintessential tourist experience for every Idaho history or rail culture enthusiast. The Thunder Mountain Line shuttered operations in 2016, but as the only scenic passenger railroad in Idaho, is still sorely missed by many in the Gem State. Is there still hope for this rugged beauty?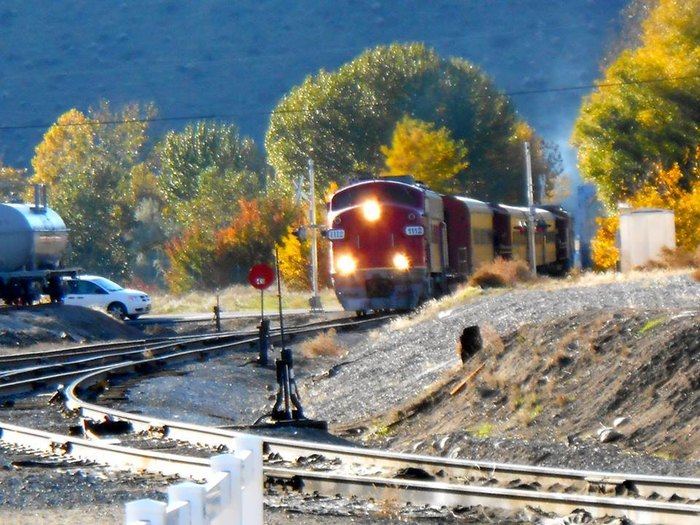 Today, railfans are still able to catch an Amtrak in Sandpoint, but the history isn't nearly as lengthy or as unique as the TML! This beautiful piece of history is still such a treasure for many Idahoans, and as the original Idaho train ride, is certainly sorely missed.
Did you ever ride the Thunder Mountain Railroad? Share your stories and this post so we can find this incredible piece of Idaho history a new life through reminiscing.
Luckily, there are still plenty of things for families to do in the Gem State. If you live in Southeast Idaho, check out this family-friendly road trip for some much-needed quality time together. Or, plan a unique train-themed getaway! This restored train car is colorful, cozy, and the perfect base camp for a quiet weekend in the countryside. 
OnlyInYourState may earn compensation through affiliate links in this article. As an Amazon Associate, we earn from qualifying purchases.
More to Explore
Thunder Mountain Railroad & Related Info
Are there any train rides in Idaho?
While there is some limited mid-route Amtrak service to Idaho's Panhandle, there is currently no train service or any scenic train rides in Idaho.
What are some rails-to-trails in Idaho? 
The first railroad in Idaho, the Utah Northern Railroad to Franklin, was laid in 1874, launching a long legacy of mining and industrial transport. Today, many of Idaho's retired railbeds have been converted into multi-use pedestrian trails. In fact, there are over 400 miles of rail trail crisscrossing the state! Here are some of Idaho's coolest rails-to-trails sections:
Weiser River Trail (Weiser to New Meadows)
Ashton-Tetonia Trail (Teton Valley)
Wood River Trail (Ketchum to Bellevue)
Route of the Hiawatha (Coeur d'Alene)
Trail of the Coeur d'Alenes (Coeur d'Alene)
Are there any abandoned places to visit in Idaho?
Whether you think they're spooky or fascinating, abandoned places have undeniable appeal. For safety purposes and to protect historical sites from damage, stick with places that offer official tours, trails, and viewing areas. Here are just a few abandoned and/or historic places in Idaho that you can visit – although you're sure to stumble upon plenty more along the way:
American Falls Original Townsite, American Falls
B-23 "Dragon Bomber" Crash Site, McCall
Bear River Massacre Historical Site, Preston
Celebration Park Petroglyphs, Melba
Circle Creek Rock House/Tracy Homestead, City of Rocks
Crystal Gold Mine, Kellogg
Eileen Dam, Moyie
Minidoka National Historic Site, Minidoka
Nez Perce National Historical Park/Heart of the Monster, Kooskia
Nicholia/Birch Creek Charcoal Kilns, Nicholia
Old Mission State Park, Cataldo
Pioneer/Boot Hill Cemetery, Idaho City
Rock Creek Station, Twin Falls
Sierra Silver Mine, Wallace
Three Island Crossing State Park, Glenns Ferry
White Knob Mine, Mackay
Yankee Fork Gold Dredge, Stanley
Related Articles
Explore Idaho
Featured Addresses

Horseshoe Bend, ID 83629, USA