The Story Of Idaho's Jack The Ripper Is A Disturbing Tale You Won't Forget
With so much focus on true crime and scary stories out of Idaho as of recently, there's no better time to learn about Idaho's most notorious murderer (well, up until the horrifying Moscow, ID murder of four college students in their own beds in 2022). Although his crime (or crimes, we don't really know) occurred more than half a century ago, this murderer's wicked legacy will never be forgotten. Often referred to as "Idaho's Jack the Ripper", Raymond Snowden is considered the most infamous killer in our state's history. He killed an innocent woman in cold blood in the most brutal of ways and paid for his crime with the death penalty, but some people say he still haunts our state to this very day. Have you heard of him before? If not, keep reading. If so, well, maybe you'll learn something new: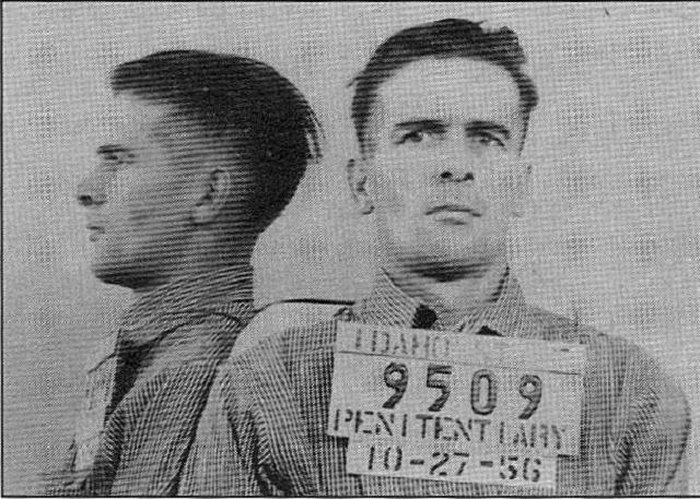 Idaho is such a friendly, low-crime state that it's hard to imagine such terrible things could've happened here. For instance, did you know that the first female serial killer in the United States terrorized a small Idaho town? Yeah… that's one we're not too thrilled to call ours, that's for sure.
If you can't get enough of Idaho's darker side, check out the seven places you should avoid in Idaho after dark. If you need something a little more positive, check out Boise, the safest city in Idaho.
OnlyInYourState may earn compensation through affiliate links in this article.
Raymond Snowden
January 02, 2023
Who was Raymond Allen Snowden?

 
Raymond Allen Snowden was known as the "Idaho Jack the Ripper," as he was convicted of an utterly brutal slaying of a woman in 1956. Believe it or not, though, Snowden was far from the only notorious criminal to come out of Idaho.  
2. What are some of the most notorious murders in Idaho? 
There have been several notable crimes and murders in Idaho worthy of mentioning, with eerie cases such as:  
2022: The brutal slayings of four University of Idaho students in their own beds

 

1996/1997/2005: Joseph Edward Duncan III

 

1985/1987: Paul Rhoades

 

1918: James B Watson

 
3. How many serial killers have lived in Idaho?  
Believe it or not... more than you'd probably think. Some notable serial killers (or killers in general) that have called Idaho home include:  
Lyda Southard (Twin Falls)

 

Paul Rhoades (Idaho Falls)

 

The Snake River Killer (various)

 

Joseph Edward Duncan (Coeur d'Alene)