The Crazy Reason Idaho Is Full Of Underground Hermit Caves Will Surprise You
If there's one thing you learn by researching Idaho's history, it's that the Gem State was founded on stamina, sweat, and vision. The sheer desire to carve a living out of the landscape dates much further back than the Gold Rush. The remnants of the men and women who helped form the state we know and love today left their mark on history and on the landscape itself, often literally. Wagon ruts, petroglyphs, and ruins dotting the state are all unique places to explore, offering glimpses into the past that can't be found in history books.
One such place is perhaps the most overlooked of all, but it's hidden away in the heart of one of Idaho's most historic regions: the Salmon River Valley, birthplace of Sacajawea and landmark town for the Corps of Discovery. Here, you'll find the remnants of a cave system that is fascinating, to say the least – and few people know about it. These caves tell the story of Dugout Dick: the Salmon River Cave Man.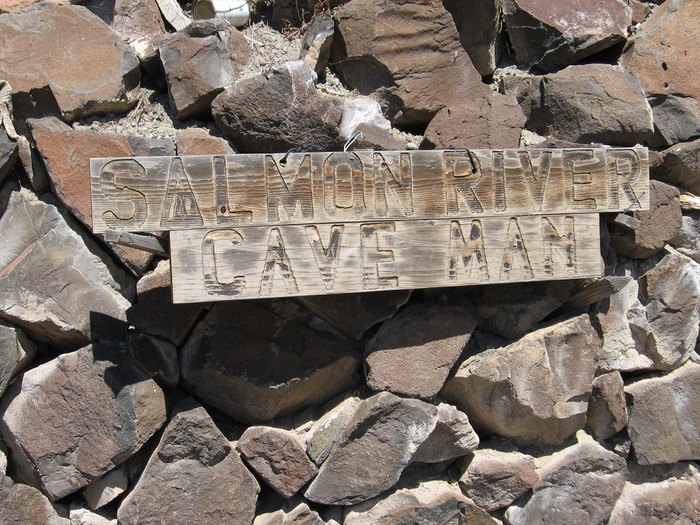 Talk about one of the most interesting characters and interpretive areas in Idaho! Have you ever visited this site or heard the stories about Dugout Dick? What did you think?
For more weird Idaho history, check out these crazy Idaho headlines. Article disclaimer: some of these stories may be sensitive to some readers. 
OnlyInYourState may earn compensation through affiliate links in this article. As an Amazon Associate, we earn from qualifying purchases.
More to Explore
Dugout Dick & Related Info
What are some things to do in Salmon, Idaho?
Salmon is a vibrant small town at the edge of some of Idaho's most vast and rugged wilderness. As the town where Lewis and Clark crossed into Idaho, the Salmon River Valley is full of historic places and wild, untamed beauty that captures the heart of the Wild West as it once was. There are countless things to see and do in Salmon, Idaho, including:
Salmon River Scenic Byway
Sacajawea Historic Byway
Lewis and Clark Backcountry Byway
Salmon River - the "River of No Return"
Gilmore, Leesburg, and Shoup Ghost Towns
Nicholia Charcoal Kilns
Tower Rock
Lost Trail Ski Area
What is the most unique town in Idaho?
Wallace, Idaho often tops list for being one of the most unique small towns in Idaho due to its fantastic history, numerous quirky festivals, and vibrant landmarks. In fact, its official distinction as the "Center of the Universe" is just the start of everything this fun little town has to offer!
Although the lineup changes regularly, here are a few of Wallace's annual festivals and celebrations:
Fall for History Festival
Oktoberfest
Center of the Universe Celebration
Wallace Home Town Christmas
New Year's Eve Torch Light Parade
Mountain Brewfest
Jackass Day
Depot Day
Wallace Huckleberry Festival
Gyro Days/Lead Creek Derby
Idaho Statehood Day
Mountain Archery Fest
Art n' Garden Days
Wallace Jeep and ATV Jamboree
Under the Freeway Flea Market
Wallace Extreme Ski Jor
The small town of Wallace is also BIG on history, and is home to a number of historic buildings. Actually, the entire town is on the National Register of Historic Places! The large number of original and still-standing 19th Century buildings gives Wallace one of the largest concentrations of Victorian commercial architecture in the entire state of Idaho.
Wallace Central Business District
Wallace Historic Heritage Trail
Related Articles
Explore Idaho
Featured Addresses