Lewiston Is Allegedly One Of Idaho's Most Haunted Small Towns
Every state has its fair share of eerie legends, paranormal sightings, and spooky haunts that locals know to avoid after dark. But for many ghost hunting enthusiasts, the Gem State isn't top of mind when it comes to the supernatural. Make no mistake, though  – Lewiston, Idaho has an assortment of haunted places and ghostly entities! From haunted hotels to abandoned asylums, and a few spooky cemeteries for good measure, Idaho has enough haunted spots hidden in its recesses to chill even the most stoic of skeptics.
But while every small town has a creepy old building or two, some cities have an extra dose of the supernatural. Downtown Lewiston, Idaho is definitely one of them. These days, Lewiston isn't exactly a small town, but back in the Gold Rush of the 1800s, Idaho's quiet capital had a major population boom as prospectors flocked to the area. What's more, according to the legends that still haunt many of the city's original buildings today, a number of those residents never actually left. Here's the spook-lore: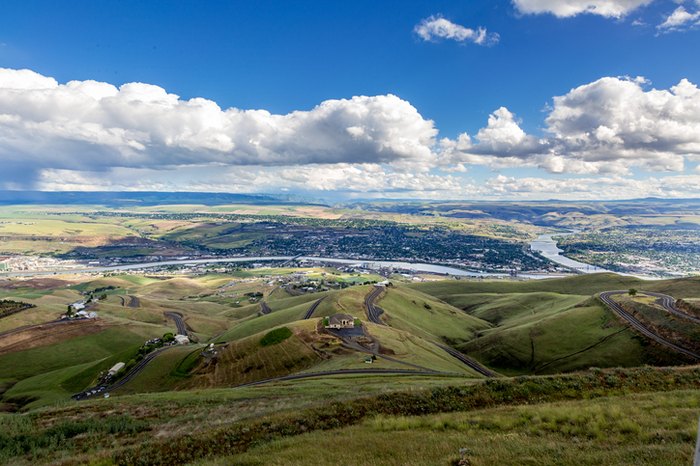 A number of paranormal teams have visited Lewiston's haunted hotspots to validate or debunk the many legendary claims. All signs and EMP signals point to some serious activity here, but you'll have to visit for yourself to see. Fortunately, ghosts don't just come out during spooky season – so go ahead and add a visit here to your next road trip! Or, check out Southern Idaho's most haunted town.
More info on ghost tours Lewiston Idaho can be found on the Idaho History Tours Facebook page.
Searching for more haunted Idaho goodness? Check out some of our favorite haunted spots.
Please note that some of the photos presented are for representational purposes only. You can share your own photos (spooky or otherwise!) with us on our nomination page.
OnlyInYourState may earn compensation through affiliate links in this article.
More to Explore
Haunted Places in Idaho
What are some haunted Idaho towns to visit?
If you aren't too scared to explore haunted Idaho towns, Albion is one not to miss. Tucked away in the far southern reaches of the state, this tiny town is home to fewer than 300 people...during the day, that is. At night, the spirits housed within the Albion State Normal School, a late-1800s teaching college on the National Register of Historic Places, come out to play - and they don't play nice. This spooky spot is so haunted, it's been featured on the Travel Channel's hit TV series Ghost Adventures. Visitors have experienced everything from hearing disembodied voices to even being shoved against walls! The school also turns into a haunted house around Halloween for a double dose of creepiness.
Are there any haunted hotels in Idaho? 
There are haunted hotels in Idaho, and then there's the oldest haunted hotel in Idaho: the Idaho Hotel in Silver City. Established in 1863, the Idaho Hotel was the Gem State's very first hotel - with a history that long, it only makes sense that the building would have more than a few ghost stories to share. From the spirits of cowboys who died on the hotel's front steps during a shootout to the tragic suicide of a former owner, the Idaho Hotel is crawling with ghosts. Even if you don't see one, the sheer experience of staying in such an iconic place is worth having!
What haunted hiking trails can I take in Idaho?
Are you brave enough to embark on haunted hikes in Idaho? If so, definitely check out the White Pine National Recreation Trail in the St. Joe National Forest. Nestled way up in the panhandle, this 3.5-mile loop is undeniably beautiful - but also creepy. The trail leads straight through an abandoned campground that hasn't been used in ages, and right next to it is the gravesite of a young miner who died on-site nearly a century ago. Hikers have encountered his spirit (and many others) while navigating the thick brush, and whether or not you experience anything unexplained, you will surely leave with an eerie feeling that's impossible to shake.
Related Articles
Explore Idaho
Featured Addresses