You Won't Want To Drive Through The Most Haunted Town In Idaho At Night Or Alone
Idaho is definitely a haven for paranormal enthusiasts. Haunted places and attractions can be spotted all over the state. In fact, we even compiled a haunted road trip that takes you to the best of them. However, the destination featured below might just be the creepiest of them all. If you've ever wanted to see a ghost, this is the place for you, complete with the Albion haunted house. Driving through this haunted town in Idaho isn't for the faint of heart so prepare yourself. It's likely you'll come across something that will make jump!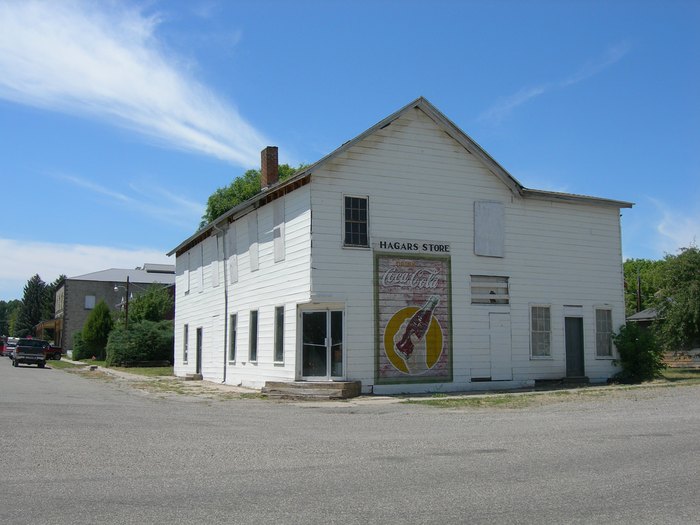 Have you visited this haunted town in Idaho before? If so — share your experiences with us in the comments below. This place looks absolutely terrifying!
OnlyInYourState may earn compensation through affiliate links in this article.
Address: Albion, ID 83311, USA
haunted town in Idaho
November 02, 2021
What are some other haunted places in Idaho?
When most people think of Idaho, visions of beautiful mountains, pristine lakes, forests, and farmland come to mind. Yet there's a whole other side of Idaho just waiting to be explored, and it's downright terrifying. Idaho is filled with paranormal activity if you know where to go looking for it! One of the most haunted places in Idaho is known as the State Hospital South Cemetery. To start, it's the state's oldest mental institution, formerly known as the Idaho Insane Asylum. Patients were not treated well inside this facility, and many believe they continue to haunt the landmark today. The cemetery is particularly terrifying, and it's not uncommon for unsuspecting visitors to hear noises and spot eerie orbs. Some other haunted locations in Idaho include Twin Falls Courthouse, the Sluice Box, Morris Hill Cemetery, Snake River Heritage Center, Luna House, Brig at Farragut State Park, and Spirit Lake. How many of these destinations have you visited? You can check them all out when you embark on this haunted road trip through Idaho ... if you dare!
Does Idaho have any haunted bridges?
There's something so alluring about bridges. For one, they can be beautiful, but they can also be notoriously haunted. One such bridge in the Gem State is known as Plaza Bridge, found on North Plaza Road near Emmett, Idaho. By day, this bridge is a popular spot for swimming in the summer. By night, however, the bridge takes on a whole new life. Many drivers passing over the bridge have been shocked to see the apparition of a woman frantically searching for her child. In fact, some reports even claim that you can hear the baby crying. How chilling! Did you know about this haunted Idaho bridge?