This Haunted Road Trip Will Lead You To The Scariest Places In Idaho
With fall in full swing and trees slowly transforming into creepy, long-fingered skeletons as they lose their colorful leaves, you might be looking for a scare to go along with the eerie emerging scenery. But rather than a traditional haunted house or corn maze, you want the real deal. You want to visit haunted places with tantalizing history, gory backstories, and eerie urban legends, am I right? While Idaho has never been known as one of the most haunted states in America, there are still a number of places full of restless spirits and wandering ghosts, perfect for thill-seekers. From haunted hotels and creepy cemeteries to dilapidated prisons, this border-to-border road trip takes you to just a few of the most haunted places in Idaho.
The total trip takes about 15 hours of drive time. We've included a link to the Google Map here.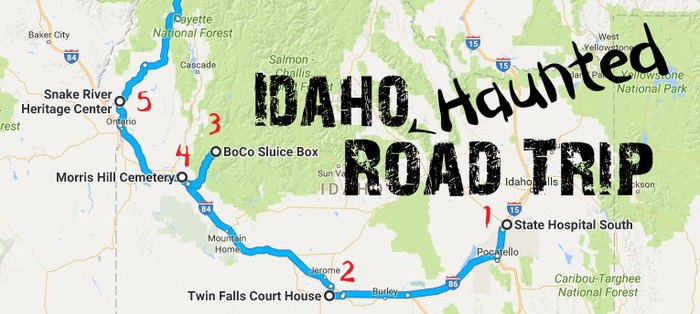 While not all of these places can be explored without permission, sometimes even a moonlit stroll nearby in the dead of night will give you a taste of the paranormal. Do you believe?
OnlyInYourState may earn compensation through affiliate links in this article. As an Amazon Associate, we earn from qualifying purchases.
Related Articles