The Eerie Town In Idaho With Insane Paranormal Activity
Ghosts, paranormal activity, and eerie haunting legends are everywhere you turn in Idaho – most people are walking right on top of decades worth of spooky history as we speak. But sometimes… otherworldly activity seems to concentrate itself in one particular area. We did some digging and discovered that quite a few of Idaho's reported hauntings take place in one city: Pocatello. From the Native American peoples who first inhabited the land to the Gold Rush masses who flocked here in the 1860s, Pocatello's legacy is overflowing with fascinating historical figures and colorful characters… the restless of whom refuse to fade quietly into history. Is Pocatello the most haunted city in Idaho? You be the judge.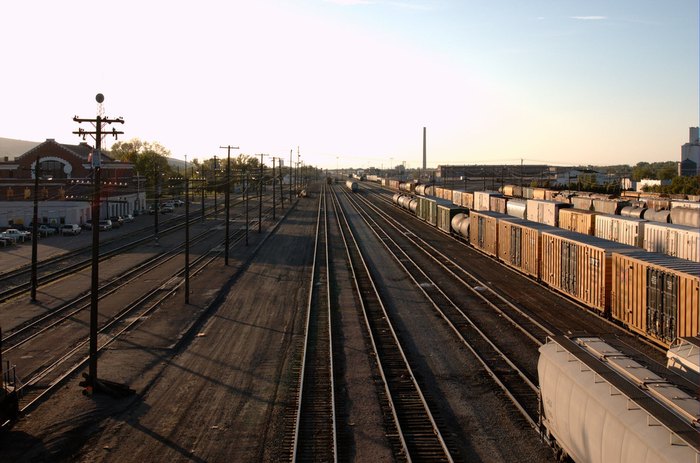 What do you think? Is Pocatello the most haunted city in Idaho, or do you know of another town that is teeming with even more of the supernatural? Let us know what other spooky haunts you've encountered!
Save
Save
Save
Save
Save
If you feel like tip-toeing through a different kind of chilling adventure, this haunted trail in Idaho is as spooky as it is beautiful. 
OnlyInYourState may earn compensation through affiliate links in this article. As an Amazon Associate, we earn from qualifying purchases.
More to Explore
Haunted Places in Pocatello & Related Info
What are some of the most haunted places in Idaho?
Idaho doesn't get mentioned in too many ghost-hunting circles, but it probably should. The state is home to dozens of ghost towns, each with a bevy of ghostly legends in tow. Add in a swath of eerie Native American legends, some tragic love stories, and a few centuries-old cemeteries... and Idaho has plenty of supernatural lore to chill even the most die-hard skeptics and fanatics. From hotels and cemeteries to saloons, parks, movie theaters, and more, here are just a few of the most haunted places in Idaho:
Are there any ghost towns in Idaho?
Rooted in centuries of mining and Native American history, Idaho is home to quite a few gold and silver boomtowns that have been lost to time. Some of these town sites are still considered "living" ghost towns or even "semi ghost towns," while others have little to nothing remaining. For a taste of true Idaho history, visit some of these unique ghost towns in Idaho:
Silver City, Idaho
Gilmore, Idaho
De Lamar, Idaho
Custer, Idaho
Bonanza, Idaho
Placerville, Idaho
Rocky Bar, Idaho
Boulder City, Idaho
Bayhorse, Idaho
Chesterfield, Idaho
Murray, Idaho
Burke, Idaho
Wickahoney, Idaho
Related Articles
Explore Idaho
Featured Addresses