These 9 Haunted Hotels In Idaho Will Make Your Stay A Nightmare
Of all the restless spirits said to lurk around Idaho, it seems many of them love to wander the rooms and hallways of some of our state's most lavish and historic hotels (wouldn't you?). While each of these historic buildings are magnificent in their own right, if ghostly sightings, paranormal encounters, and spooky history are your thing, these are definitely the places to be (or not be, depending on your spook level). While not all of these hotels are still active places to stay overnight, many are still local businesses that often still have spirits lurking around. That being said, here are nine of the most haunted hotels in Idaho – sleep at your own risk.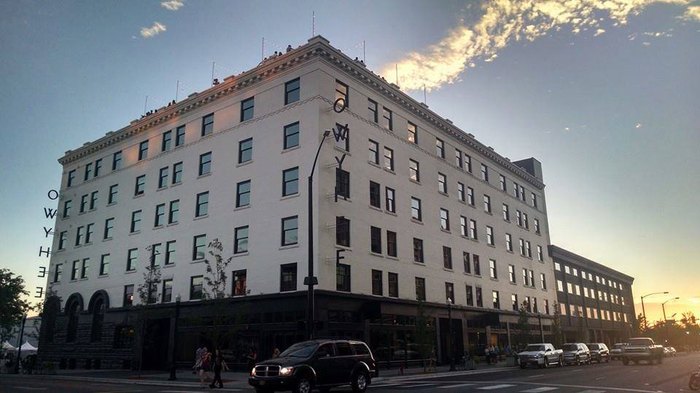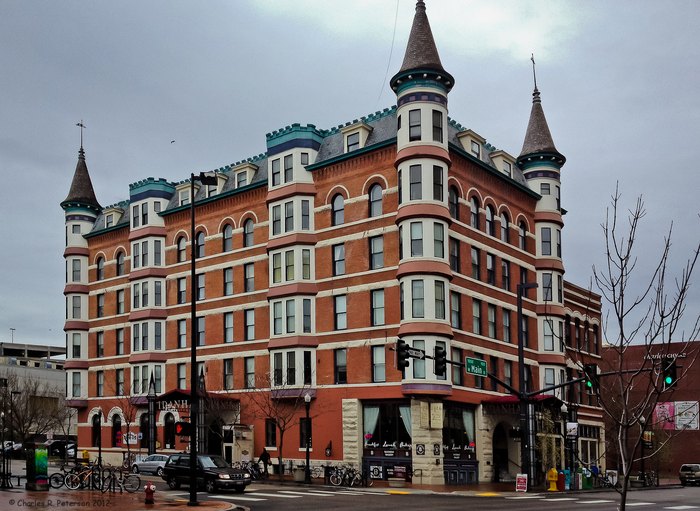 Uniquely, many of these historic buildings have been recently updated, but there are still plenty of mysteries hidden beneath the fresh coats of paint and modern fixtures. The only question is – do you dare pay a visit to any of these haunted hotels in Idaho?
Address: The Owyhee, 1109 W Main St, Boise, ID 83702, USA
Address: 6248 W Maine St, Spirit Lake, ID 83869, USA
Address: Idaho Hotel, Murphy, ID 83650, USA
Address: Historical Enders Building Museum, 76 S Main St, Soda Springs, ID 83276, USA
Address: Idanha Apartments, IDANHA, 928 W Main St, Boise, ID 83702, USA
Address: Nezperce, ID 83543, USA
Address: 304 6th St, Wallace, ID 83873, USA
Address: 655 N 2880 E, Roberts, ID 83444, USA
Address: Gooding University Inn and Resort, 301 University Ave, Gooding, ID 83330, USA
Haunted hotels in Idaho
August 24, 2022
Where are the best places to spot a ghost in Idaho?
While the above list of haunted hotels in Idaho is a good place to start in terms of spotting spooks in the Gem State, these locales are just the tip of the haunted iceberg! Everybody loves a good ghost story, and here in Idaho there are plenty of them! Although some may say the tragic stories behind these haunted places are merely folklore, there is no denying that the spooky reputations of these places exist for a reason. Whether you believe in it or not, these are the places that are most well-known in Idaho for their paranormal activity. The best places to spot a ghost in Idaho? Pete's Tavern in Nampa, the Bates Motel in Coeur d'Alene (this place just exudes creepiness!), Gotts Point at Lake Lowell, Egyptian Theatre in Boise, and Canyon Hill Cemetery in Caldwell.
In fact, with regard to Canyon Hill Cemetery, while all cemeteries are common places to go for ghost sightings, Canyon Hill Cemetery in Caldwell is considered to be one of the spookiest and most haunted grave sites in the state. There have been many sightings of a "ghost jogger" who doesn't hesitate to approach you when you're at the cemetery at dark. There have been other reports of an old lady who sits on one of the benches late at night. When you glance back over at her, she vanishes. Gulp. 
Address: The Owyhee, 1109 W Main St, Boise, ID 83702, USA
Address: 6248 W Maine St, Spirit Lake, ID 83869, USA
Address: Idaho Hotel, Murphy, ID 83650, USA
Address: Historical Enders Building Museum, 76 S Main St, Soda Springs, ID 83276, USA
Address: Idanha Apartments, IDANHA, 928 W Main St, Boise, ID 83702, USA
Address: Nezperce, ID 83543, USA
Address: 304 6th St, Wallace, ID 83873, USA
Address: 655 N 2880 E, Roberts, ID 83444, USA
Address: Gooding University Inn and Resort, 301 University Ave, Gooding, ID 83330, USA