A Terrifying, Deadly Storm Struck Idaho In 1949 And No One Saw It Coming
Idaho, with its tumultuous geology, diverse weather regions, and abundant scenic beauty is no stranger to the darker forces of nature and nor the impacts of its human residents. In 1910, the Big Burn ravaged Northern Idaho, the product of a grueling summer storm. In 1976, the Teton Dam collapsed, devastating the eastern part of the state. But Idaho's storm of the century created a winter disaster that was just as unexpected and deadly, the most intense seen since the 1800s, and far more brutal than any other weather-related event seen since. In 1949 – a mere two generations ago – an unprecedented cold snap tore through southern Idaho, virtually isolating the southern half of the state for weeks and shutting down the economy for a month. But low temperatures are only part of this chilling story. Do you remember this terrifying winter natural disaster?
Please note… These photos are not from the 1940s, but are meant to represent the scale and impact of the actual storm.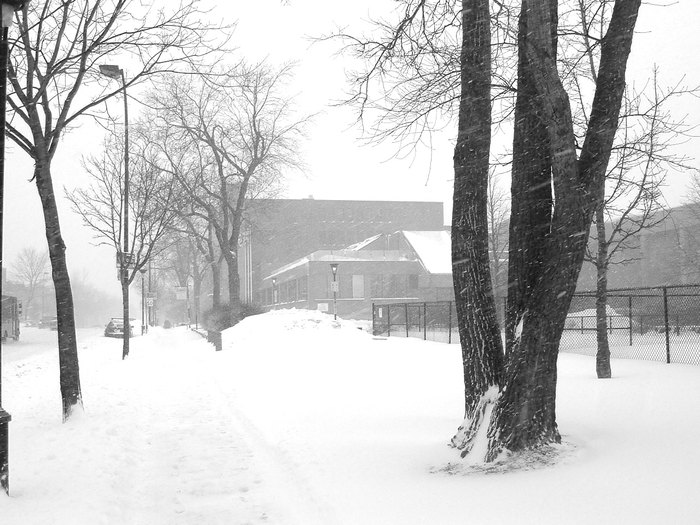 This storm is arguably one of the worst if not the worst natural disaster in Idaho. While the "Great Winter of 1949" effectively shut down southern Idaho for over six weeks, there were fewer than a dozen casualties. But Idaho wasn't the only state to be affected – Utah had a record snowfall as well, and the brutal winter swept through most of the US. Sadly, modern photos simply can't do this disaster justice, and we would love to see yours. Where were you when this mega-storm struck?
Save
OnlyInYourState may earn compensation through affiliate links in this article.
Worst Natural Disaster In Idaho
January 08, 2022
What are some of the other worst natural disasters in Idaho?
The Great Winter of 1949 isn't the only winter that wreaked havoc on Idaho. In fact, there have been several other horrific winter storms that some of you may remember. In 1961, there was the Northern Idaho Ice Storm which brought sub-zero temperatures and freezing rain over the course of three days. It caused plenty of damage and power outages to the area. The winter of 1968-1969 brought the Sandpoint Blizzard, a six-week storm that hit Northern Idaho the hardest. You can read about a few additional catastrophic storms in this post. 
What is winter in Idaho like?
As you may have guessed, winters in Idaho are quite cold. The average temperature in December hovers around 30 degrees in Boise which also has an average snowfall of approximately 19 inches. Other parts of the state can see even colder temperatures well below zero. January, of course, is the coldest month across the state with temperatures ranging between -2 degrees to 22 degrees Fahrenheit. Just remember to bundle up when you go outside in Idaho!
What other important historical events happened in Idaho?
Like all states, Idaho has quite a history with numerous events that have contributed to life both locally and nationally. The Idaho Territory was created by Congress in 1863 and encompassed an area about the size of the northeast. In 1882, the Northern Pacific Railroad was completed in the state which was a pivotal point in the railroad industry. You can read some fun facts about Idaho in this post.