16 Lesser-Known Natural Wonders That Rival Our Country's Top Destinations
The world is a wide, wonderful place, and the possibilities for adventure are limitless. There are well-known wonders, like the eponymous Seven Wonders of the World, and exotic, awe-inspiring destinations all across the globe. But you don't have to travel to the ends of the Earth to have a bucket-list-worthy adventure; amazing places exist all across this great country of ours. We've covered well-known destinations fairly extensively here at OnlyInYourState, but there's so much more to discover and delight in — and often where you'd least expect. Today we're sharing some of America's most incredible lesser-known natural wonders; bucket-list places that easily rival our country's top destinations.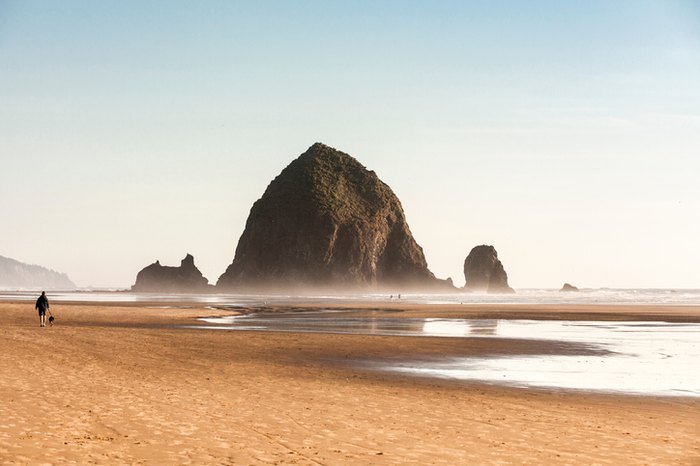 When was the last time you discovered something new? These natural wonders are all sure to stoke and satiate the adventurous spirit that lives inside us all, so go forth and have a bucket-list-worthy experience!
Address: Castle Rock Badlands, Quinter, KS 67752, USA
Address: Valley of Fire, Nevada 89040, USA
Address: Atchafalaya Basin, Louisiana 70517, USA
Address: Garden of the Gods Road, Garden of the Gods Rd, Illinois, USA
Address: Great Sand Dunes National Park and Preserve, Colorado, USA
Address: Haystack Rock, Oregon 97411, USA
Address: Jacobs Well, Texas 78676, USA
Address: Maquoketa Caves State Park, 9688 Caves Rd, Maquoketa, IA 52060, USA
Address: Shoshone Falls, Idaho 83341, USA
Address: Three Sisters Springs Trail, Crystal River, FL, USA
Address: Waimea Canyon, Hawaii 96796, USA
Address: Bisti Badlands, New Mexico 87499, USA
Address: Pictured Rocks National Lakeshore, N8391 Sand Point Rd, Munising, MI 49862, USA
Address: Rock House, 16350 OH-374, Laurelville, OH 43135, USA
Address: Paterson Great Falls National Historical Park, 72 McBride Ave, Paterson, NJ 07501, USA