19 Caves Across America That Lead To Unforgettable Underground Adventures
When planning your next big adventure in America, the options are numerous: from frozen waterfalls and dreamy hot springs to manmade wonders and captivating castles, opportunities abound for epic exploration in the U.S. Some might say "the sky's the limit" – but any stargazer or mountain climber would disagree, as there truly is no limit on what we can explore here in the U.S. In fact, there are entire worlds beneath our feet; caverns and caves creating some of the most incredible underworlds known to mankind. This brings us to today's adventure: 19 caves in the U.S. that offer explorers a glimpse into truly wondrous worlds that seem too resplendent to be real – but luckily for us, they're all wholly, wonderfully real.
National Park Caves In The U.S.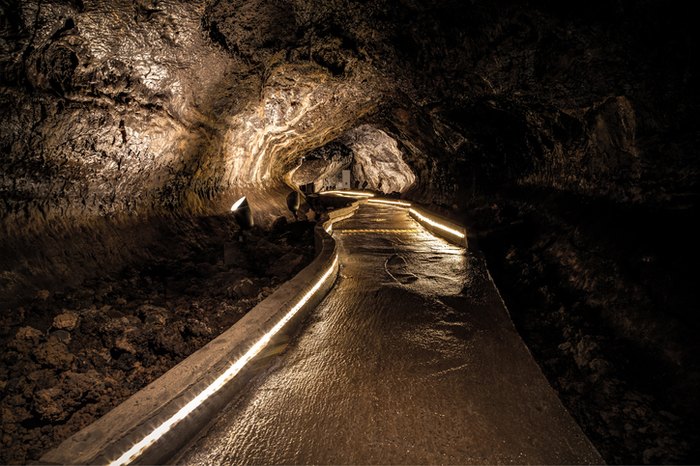 Well-Known Caves In The U.S.
Little-Known Caves In The U.S.
Unique Caves In The U.S.
The world is a wide, wonderful place, full of opportunities everywhere you turn — including underground. Fan the flames of your wanderlust with a visit to these unforgettable underworlds, each of which offers an experience that truly is bucket-list worthy. How many of these caves in the U.S. have you already checked off your list?
OnlyInYourState may earn compensation through affiliate links in this article.
More to Explore
Caves In The U.S. 
What are the most popular caves to visit in the United States?
The most popular caves to visit in the United States include:
Mammoth Cave - Brownsville, KY

Carlsbad Caverns - Carlsbad, NM

Jewel Cave - Custer, SD

Niagara Cave - Harmony, MN

Meramec Caverns - Stanton, MO

Luray Caverns - Luray, VA

Caverns of Sonora - Sonora, TX

Ruby Falls Haunted Cavern - Chattanooga, TN

Ape Cave - Cougar, Washington

Moaning Cavern - Vallecito, CA

Antelope Canyon - Page, Arizona

Lava River Cave - Bend, Oregon

Lost Sea Caverns - Sweetwater, Tennessee

Blanchard Springs Caverns - Stone County, Arkansas

Kartchner Caverns State Park - Benson, Arizona

Fantastic Caverns - Springfield, Missouri

Kazumura Cave – Hawaii
How many caves are there in the United States? 
There are an estimated 45,000 caves in the contiguous United States, and we've only covered a fraction of them. Underneath the surface of the country, there is a complete world worth exploring. 
What is the biggest cave in the U.S.? 
The biggest cave in the United States, not to mention the longest cave in the world is Mammoth Cave in Kentucky. This beautiful cave is one of the oldest attractions in the state, with over 400 miles explored underground.
Related Articles