14 Wondrous Waterfalls Across America That Rival Niagara Falls
Niagara Falls is, hands down, the most famous waterfall in the country. The first state park designated in the United States, Niagara Falls State Park attracts some 30 million visitors each year and is a true American icon. Draining Lake Erie into Lake Ontario, the falls — technically a set of three cascades — are one of the most powerful on the continent, with six million cubic feet of water flowing every minute. Niagara is a magnificent spectacle to see in person and a humbling reminder of Mother Nature's prowess. It's glorious and epic, yes, but there are wondrous waterfalls across the country that easily rival Niagara Falls. These are grand, towering falls located in the most spectacular settings. These are natural wonders that are a bucket-list experience all on their own. These are places sure to stoke and satisfy even the most insatiable waterfall-chasing wanderlust.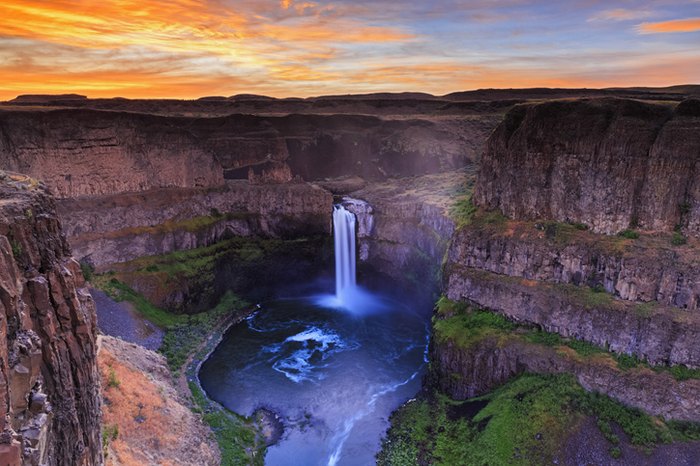 Now that you've experienced some of the wondrous U.S. waterfalls that rival Niagara Falls, why not plan to visit some captivating canyons that challenge the Grand Canyon?
Instagram Inspiration:
If you love waterfalls, Oregon's Silver Falls State Park is a must-visit. Take a moderate, 7.2-mile loop trail (The Trail of Ten Falls) to see several spectacular waterfalls, rocky canyons, and winding creeks. You'll even have the chance to walk behind a 177-foot waterfall! For more travel inspiration and to discover unique destinations across the USA, follow OnlyInYourState on Instagram and Facebook.
View this post on Instagram
OnlyInYourState may earn compensation through affiliate links in this article.