Explore Mammoth Cave National Park With Us On This Epic Weekend Escape To Kentucky
Mammoth Cave is the longest cave in the world, with more than 400 miles of underground passageways, and they are still discovering more. I have always been a huge fan of caves, so this was high on our bucket list. My family and I decided to visit this year, and we didn't just want to trek all the way over to Mammoth Cave in Kentucky without making it one of the most epic trips of the year. So we jammed our trip packed full of amazing adventures underground and above ground.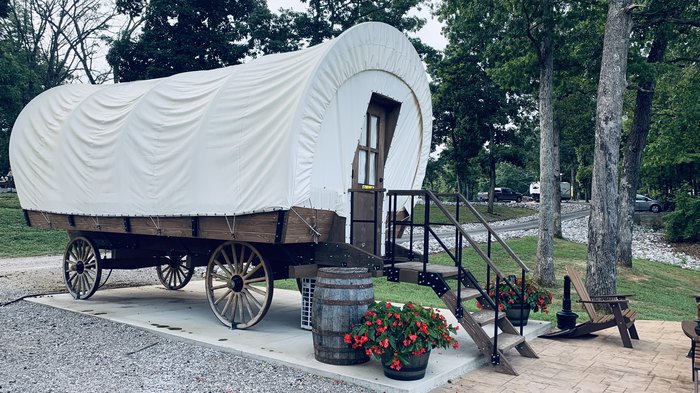 Mammoth Cave in Kentucky, was high on my list of national parks to visit. We had high expectations for the world's longest cave, and it blew all of those expectations out of the water. The whole trip was a lot of fun, and filled with memories we can hold on to for a lifetime.
To discover more incredible boots-on-the-ground adventures across America from our team of local travel experts, check out all of the articles in OnlyInYourState's Everyday Explorers series. What destinations would you like to see featured next on OnlyInYourState's Everyday Explorers? Tell us where we should go on our nominations page.
Address: Koa Avenue, KOA Ave, Kentucky 42749, USA
Address: Mammoth Cave, KY 42259, USA
Address: Abraham Lincoln Birthplace, 2995 Lincoln Farm Rd, Hodgenville, KY 42748, USA
Address: Bernheim Arboretum & Research Forest, 2075 Clermont Rd, Clermont, KY 40110, USA
Address: Horse Cave, KY 42749, USA
OnlyInYourState may earn compensation through affiliate links in this article.