These 9 Urban Legends Of South Carolina Are Strange, Disturbing, And Terrifying
We know what we like to hear about our state, about the place we dwell, the place we let our children call home, however, nothing is all sunshine and rainbows. There is an underbelly to everything. A place where the darkness lives; a place where the sunshine never reaches. This is the place that births the strange, unusual, and sometimes…sometimes the most terrifying stories you will ever hear or the ones you never want to hear. These are the stories that become South Carolina urban legends; the ones that we tell each other around campfires and the ones children tell other children in their rooms on sleepovers using flashlights. Are they real? We like to think that all of the tales of creepy things in South Carolina are based on some fact whether it is a huge vein of truth or a sliver of breath. But it is up to you to decide what you believe in the end.
Which of these South Carolina urban legends do you believe? And which did you not know about? This list should give you lots of great new tales to tell your friends.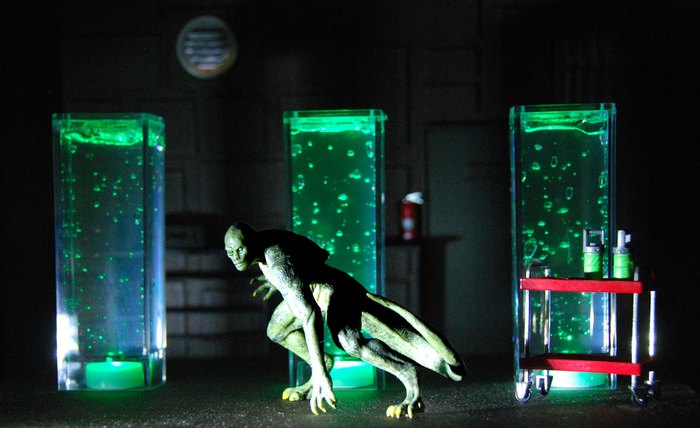 The South Carolina urban legends can be fun to tell, especially around a campfire while roasting marshmallows or inside with the lights down low. But, the question remains: How much of it is true and how much of it is the imagination of a scared individual? We may never know. If you've finished this article and found yourself with the hairs on your neck raised, we recommend perhaps taking a look at this list of wacky roadside attractions in South Carolina as a nice palate cleanser.
OnlyInYourState may earn compensation through affiliate links in this article.
More to Explore
Creepy South Carolina
What are the most interesting abandoned places in South Carolina that I can visit? 
A great way to send a thorough chill up your spine is by visiting an abandoned place. Some of the best abandoned places in South Carolina to visit are:
The Boynton House
Atalaya Castle
The Old Lando Schoolhouse
Always make sure to do your research before visiting abandoned places! Many have safety regulations and should only be viewed from the outside.
Which are the most haunted places in South Carolina to ghost hunt at? 
If you are looking for an intriguing place to hunt for ghosts, look no further than the many haunted places in South Carolina, such as:
Cypress Garden Ruins
Salem Black River Church
Are there any haunted hotels in South Carolina where I can spend the night? 
Sometimes when we want to go away for the evening, getting a good night's sleep is not at the top of our priorities list. Well luckily, staying in one of these haunted hotels in Louisiana is perfect for keeping you up:
Related Articles