South Carolina's Hello Kitty Abandoned Fort, Castle Pinckney, Has An Intriguing History
For those who've stood on the edge of the Charleston harbor gazing in awe of the gorgeous views, you know it's easy to get lost in the dreamy sights and sounds of the harbor and the horizon, where the sun rise alone is mesmerizing. But don't overlook America's forgotten castle: Castle Pinckney, an 1810 fort on Shute's Folly found just to the left of the more widely known Fort Sumter.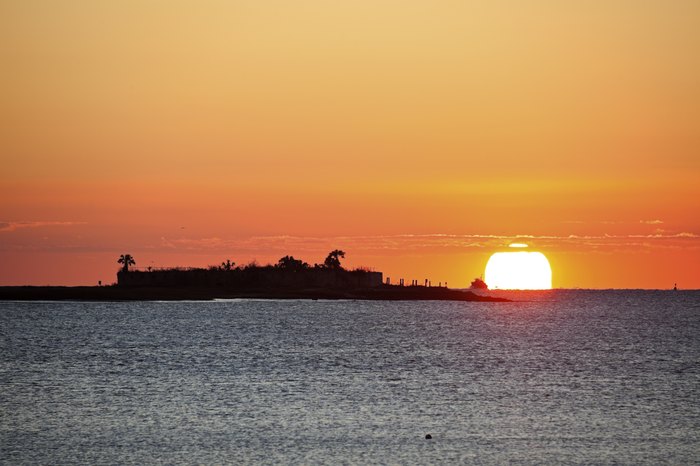 Would you welcome the explore this relic one day on a guided tour of the ruins? Show your interest and support by leaving a comment and join the discussion!
Editor's Note: Castle Pinckney is private property and it's against the law to visit without permission. Although the current organization that owns the property doesn't have guided tours at the moment, they do have future plans to allow public access. Until then, this site is off limits to the public.
OnlyInYourState may earn compensation through affiliate links in this article.
Address: Charleston, SC, USA