Step Inside The Creepy, Abandoned Town Of Goldfield In Nevada
The little town of Goldfield, Nevada, is a mostly abandoned place, but it's different than most ghost towns. This town has many buildings still standing and looks as though its residents simply walked away and abandoned it without warning. While around 200 people still live here, it's pretty much vacant and definitely creepy. Some say that it's haunted too, earning it a long-standing reputation as the creepiest abandoned town in Nevada. What ghost towns in NV are worthy of a day trip to you? Let us know.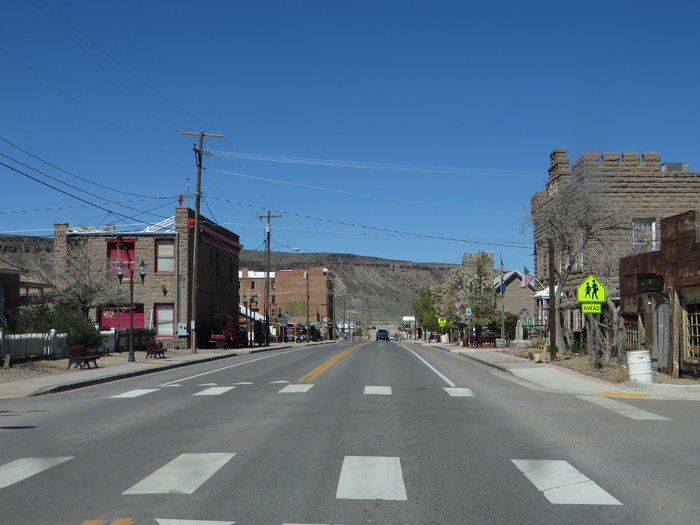 Most of the buildings in town are still owned by people – some of whom have plans to renovate and start up business again. Goldfield is located about 245 miles southeast of Carson City. Have you ever visited the creepiest abandoned town in Nevada? Which ghost towns in Nevada do you want to check out someday? We'd love to hear about your experience!
Can't get enough of The Silver State? Check out this Nevada ghost town with a sad history.
OnlyInYourState may earn compensation through affiliate links in this article.
Address: Goldfield, NV 89013, USA
Goldfield Nevada
September 15, 2019
What other abandoned places are there in Nevada?
Most people come to The Silver State looking for glitz, glamour, and nightlife, but a select few are drawn in by the charms of our landscape. Hidden amidst the picturesque deserts and mountains, visitors will find a number of abandoned places in Nevada. Our abandoned hot springs is just one of many places in the state that Mother Nature is quietly reclaiming, but a number of other places are notably unchanged since humans initially abandoned the property. In fact, Coaldale was abandoned as recently as 1993 – and its abandonment is seen as a strange mystery to this day.
Are there any hiking trails to abandoned places in Nevada?
Amazingly, some of the saddest and scariest places in Nevada are located along hikes. One of the spookiest is doubtlessly the abandoned town of Tunnel Camp, which was wiped out by a flood. Pine Grove Ghost Town Trail is an aptly named hike that will take you to a vacant town in the Nevada Desert that's still full of charm. Whenever you're hiking in the desert, watch your step – you never know who will stumble upon the next abandoned mine shaft discovery!
What ghost towns can you find in Nevada?
Nevada has a rich and fascinating history, and along the way many towns have been abandoned and, for the most part, forgotten. Some are nothing but a few bricks in this modern day, but others are frozen in time. Belmont is one of the most splendidly preserved ghost towns in Nevada, though Ione is in an impressive state of preservation, as well. It seems that no matter where the eye lands, remnants of the Wild West continue to dot the landscape in Nevada's many ghost towns.