Most People Have Long Forgotten About This Vacant Ghost Town In Rural Nevada
If you're the type of person who loves discovering old ghost towns and abandoned places, then Nevada is the state for you. The Silver State is full of these types of spots and we've featured many of them before. Just check out our list of ghost towns In Nevada. However, there are almost too many ghost towns in Nevada to list, and many of them aren't super well-known. The Pine Grove Ghost town is one of those places that mostly goes unnoticed – though folks who are passionate about ghost towns most certainly know its name. People seem to have totally forgotten that this ghost town even exists, but the buildings still stand as silent reminders of the town that it once was. Take a look at the remains of what used to be a bustling Nevada town: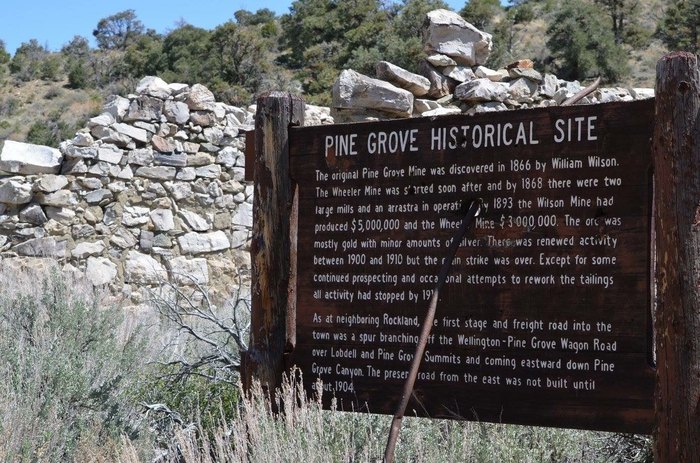 Did you know about Pine Grove ghost town? There are so many abandoned places in Nevada to explore. One you may want to visit is the unnervingly empty ghost town of Tybo, Nevada. You could spend the whole day discovering this space.
If you know of any awesome ghost towns in Nevada that we have yet to cover and you'd like to see featured someday, tell us about it by filling out this form. You never know; you might just see your picks get written about!
OnlyInYourState may earn compensation through affiliate links in this article.
Address: Pine Grove, NV 89447, USA
Ghost Town in Nevada
November 09, 2021
What are some creepy Nevada ghost towns?  
Nevada is so much more than just the Vegas strip! It's a state full of interesting places, ghost towns, scenic byways, and just a little spookiness. Some of our favorite creepy ghost towns in Nevada include Nelson, which is conveniently located less than an hour from Las Vegas. It was home to Civil War deserters and other unique characters and, unfortunately, it did not remain peaceful there for long. Rhyolite is another eerie place that one was booming – although that time was very short-lived. The town lasted less than five years thanks to the gold and silver drying up incredibly quickly; the supply within the nearby mountains was miscalculated. There's also Metropolis (we love the irony of the name), Belmont, and Goodsprings. Nevada is a great place for urban explorers and ghost town geeks alike.  
Where are some creepy places in Nevada? 
Nevada is a state with, perhaps, more ghosts than living residents – or so they say. Some of our favorite creepy places in Nevada include the Mizpah Hotel, in Tonopah, which is said to be haunted by the "Lady in Red", the wayward spirit of a deceased prostitute from long ago. She's not the only one who is thought to haunt the hotel; she's only the most famous. In Virginia City, there's the old Mackay Mansion, which is thought to be haunted by several of its former residents (and honestly, looking at that house, we don't think we'd want to leave either). There's a haunted wax museum in Vegas, and there are plenty of creepy haunted hotels, motels, and beds and breakfasts all over the state. For more of our favorite creepy places in Nevada, take a look at this list.