7 Low-Key Hikes In Maryland With Amazing Payoffs
Want to experience some of Maryland's best natural sights but don't want to spend an entire day hiking? Well then, you're in luck. The following seven scenic hikes in Maryland are shorter in distance and lead to amazing end views. Check out these low-key spots that offer a big payoff for little effort.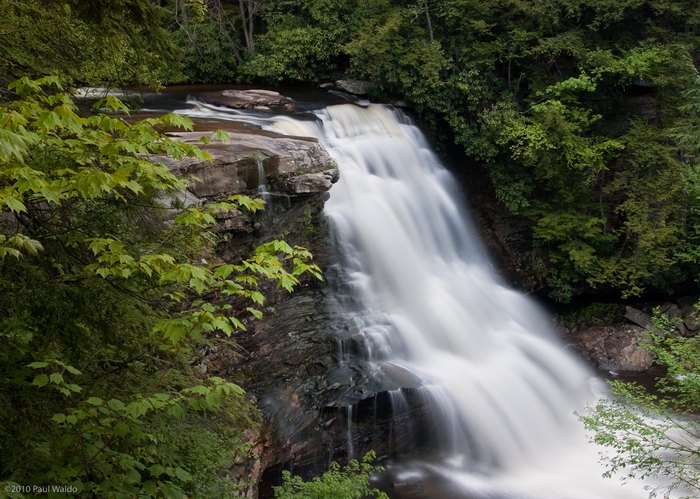 What are your favorite scenic hikes in Maryland? Let us know below! If you're looking for more memorable hikes, check out these 12 hiking spots in Maryland that are completely out of this world.
Address: 2470 Maple Glade Rd, Oakland, MD 21550, USA
Address: 10540 H G Trueman Rd, Lusby, MD 20657, USA
Address: 8020 Baltimore National Pike, Ellicott City, MD 21043, USA
Address: Flag Ponds Nature Park, 1525 Flag Ponds Pkwy, Lusby, MD 20657, USA
Address: 3318 Rocks Chrome Hill Rd, Jarrettsville, MD 21084, USA
Address: 191 Log Canoe Cir, Stevensville, MD 21666, USA
Address: 6620 Zittlestown Rd, Middletown, MD 21769, USA
scenic hikes in maryland
July 25, 2020
Which hikes in Maryland are short and sweet?
Slip on your hiking boots, and set off on one of the easy hikes in Maryland that promise plenty of scenic beauty. If you're a fan of sandy beaches and shimmering water, follow the 3.25-mile hiking trail at Terrapin Beach Park. You'll travel along dirt paths, boardwalks, and paved areas. Bring your swimming suit and towel, too, if you're visiting during the summer, for a quick dip in the cool water. Other short and sweet hikes in Maryland include the Canyon Overlook Trail in Flintstone, the 1.2-mile Fall Branch Trail to Kilgore Falls in Pylesville, and the 1.8-mile trail that leads to Calvert Cliffs.
What are the best family-friendly hikes in Maryland?
Some of the best hiking trails in Maryland are also kid-friendly, so you can bring the little ones along for a few hours or an entire day of fun. Cascade Falls Trail spans just a quarter of a mile in Patapsco Valley State Park. The trail can get a bit rocky, but it's short and leads to a gorgeous waterfall. You might also want to follow the Boardwalk Trail at Battle Creek Cypress Swamp, which will take you along swampland. The kiddos might even catch sight of a frog or a turtle on this .04-mile trail.
What are the best waterfall hikes in Maryland?
Don't forget your camera when you embark on some of the most beautiful hiking trails in Maryland that lead to cascading waterfalls. Plan a day at Swallow Falls State Park, for example, where you can see two gorgeous waterfalls – Swallow Falls and Muddy Creek Falls – that sit just 1.25 miles apart. You'll even pass 300-year-old trees along the way. Tucked in Cunningham Falls State Park, Cunningham Falls can be found along a 2.8-mile trail. When you arrive at the trickling waterfall, you might even want to cool off in the water.
Address: 2470 Maple Glade Rd, Oakland, MD 21550, USA
Address: 10540 H G Trueman Rd, Lusby, MD 20657, USA
Address: 8020 Baltimore National Pike, Ellicott City, MD 21043, USA
Address: Flag Ponds Nature Park, 1525 Flag Ponds Pkwy, Lusby, MD 20657, USA
Address: 3318 Rocks Chrome Hill Rd, Jarrettsville, MD 21084, USA
Address: 191 Log Canoe Cir, Stevensville, MD 21666, USA
Address: 6620 Zittlestown Rd, Middletown, MD 21769, USA