These 7 Amazing Maryland Restaurants Are Loaded With Local History
We can all agree that Maryland has some of the best food. Did you know that we also have some of the oldest restaurants in the country? Listed below are 7 historic restaurants in Maryland that have stood the test of time. When you visit any of the following places, you can look forward to fantastic food as well some intriguing stories of years gone by. How many of the following historic Maryland restaurants have you visited?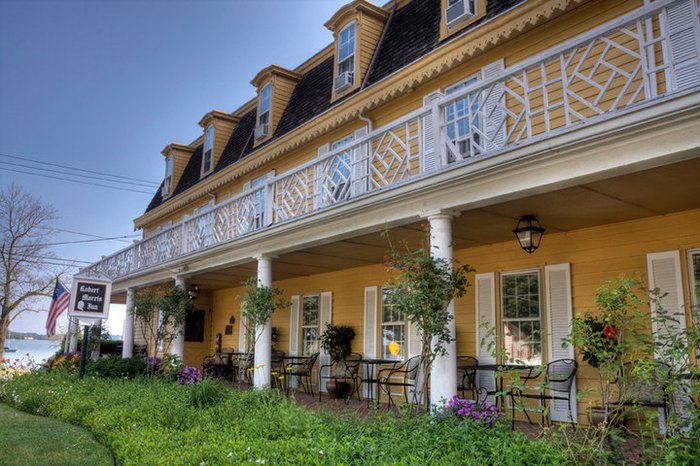 Sure, you can choose to eat anywhere but there's nothing like trying one of these historic restaurants in Maryland. Too often we forget about the past, and these restaurants are a pleasant reminder of Maryland's formative years. Are there some historic eateries in Maryland that you love? If so, be sure to share your thoughts with us in the comments below — we'd love to hear from you!
OnlyInYourState may earn compensation through affiliate links in this article.
Address: Robert Morris Inn, 314 N Morris St, Oxford, MD 21654, USA
Address: 2 Market Space, Annapolis, MD 21401, USA
Address: The Horse You Came In On Saloon, 1626 Thames St, Baltimore, MD 21231, USA
Address: 10801 Macarthur Blvd, Potomac, MD 20854, USA
Address: Old South Mountain Inn, 6132 Old National Pike, Boonsboro, MD 21713, USA
Address: 1282 Susquehanna River Rd, Port Deposit, MD 21904, USA
Address: 1 E Chase St, Baltimore, MD 21202, USA
historic restaurants in Maryland
May 03, 2021
What are the most unique restaurants in Maryland?
Here in Maryland, we enjoy some of the finest dining in the U.S. As you learned in the article above, our restaurants are equal parts delicious and fascinating. If you're on the hunt for even more unique restaurants to try, then we have some that belong on your radar. Some of the most unique restaurants in Maryland include the Papermoon Diner in Baltimore, Bert's 50s Diner in Mechanicsville, Mutiny Pirate Bar & Island Grille in Glen Burnie, Founders Tavern & Grille in Pasadena, Baldwin's Station in Sykesville, Nacho Mama's in Canton, Crabtowne USA in Glen Burnie, Cafe Hon in Baltimore, and Seacrets in Ocean City. Learn more about these totally unique restaurants in Maryland.
What are the best restaurants in Maryland?
Just as there are historic and one-of-a-kind restaurants in Maryland, there are also those that time and time again are rated as some of the best. In the case of the following restaurants, the hype is definitely warranted: Woodberry Kitchen in Baltimore, Chick & Ruth's Delly in Annapolis, VOLT in Frederick, Kentmoore Restaurant and Crab House in Stevensville, Thrasher's French Fries in Ocean City, the Crab Place in Crisfield, Miss Shirley's Cafe, Friendly Farm Restaurant in Upperco, Founding Farmers in Potomac, and Cantler's Riverside Inn in Annapolis. Learn more about these must-try famous restaurants in Maryland.
Where can I find the best crab in Maryland?
When it comes to Maryland delicacies, steamed crabs are at the top of the list. That's because Maryland enjoys proximity to the Chesapeake Bay and some of the finest seafood in the entire country. For a hidden-gem destination that promises fantastic steamed crabs, you might want to visit Moe's Crabs & Seafood Carryout in Accokeek. Crabs here are known to be especially large and heavy, so you'll feel as though you're getting lots of bang for your buck. You'll put in your order and then take your steamed crabs to-go, whether to enjoy back home or at a nearby park. Check out some more places where you'll find the best steamed crabs in Maryland.