9 Terrifying Reasons Illinois Just Might Be The Most Haunted State In America
Interested in the most haunted places in Illinois? You may not want to live in the good ol' Land of Lincoln anymore once you've learned about these nine real haunted places in Illinois. The state is full of terrifying spots to avoid and these are just a few of the scariest!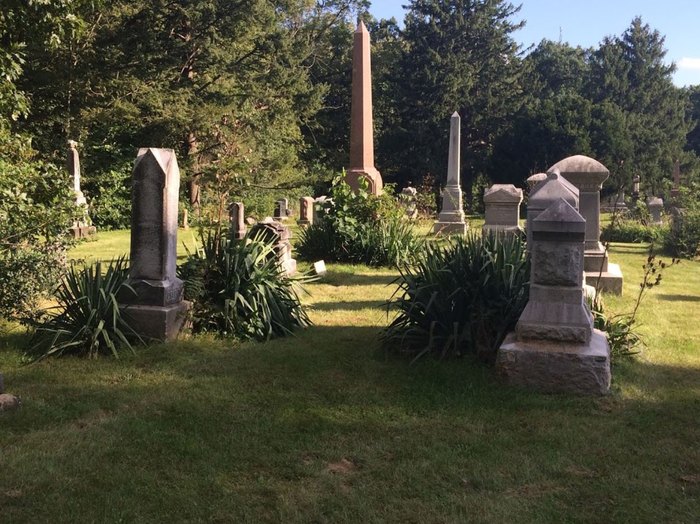 Do you think these are the scariest places in Illinois? Tell us about any other places you know of in the comments below!
Looking for more? Check out these nine haunted cemeteries in Illinois.
Address: McPike Mansion, 2018 Alby St, Alton, IL 62002, USA
Address: Woodstock Opera House, 121 W Van Buren St, Woodstock, IL 60098, USA
Address: Cairo, IL 62914, USA
Address: Aux Sable Cemetery
Address: Dug Hill Road, Dug Hill Rd, Union Precinct, IL 62952, USA
Address: Ridge Cemetery, Tower Hill, IL 62571, USA
Address: Illinois 1, IL-1, Equality Township, IL, USA
Address: Watseka, IL 60970, USA
Address: Greenwood Cemetery, 606 S Church St, Decatur, IL 62522, USA
most haunted places in Illinois
August 21, 2022
What are the most well-known parks in Illinois?
There are 69 state parks in Illinois. In Oglesby, there's Starved Rock State Park. This 2,630-acre park has 13 miles of trails to explore and quite a few waterfalls to see. There are also opportunities for boating and fishing. Mississippi Palisades State Park is located in Savanna. There is much to do in this 2,500-acre park, including 15 miles of hiking trails, swimming, and boating. But the real highlight is the limestone caves and rock formations, such as Indian Head and Twin Sisters.
Where can I go apple picking in Illinois?
Nothing says fall more than heading out to the orchard. And there are quite a few places for apple picking in Illinois. The family-owned and operated Honey Hill Orchard is located in Waterman. Here, there are more than 2,000 trees to pick from, with 25 varieties available like Golden Supreme and Rubymac. And if picking isn't for you, head to the country store to grab honey, apple cider, produce, and a whole lot more. Poplar Grove's Edwards Apple Orchard boasts 30 varieties of apples, such as Ginger Gold, Liberty, and Blondee, within its 100 acres. You can also pick berries and pumpkins. Grab some apple cider donuts to bring home or head to the Cider Cellar Café to grab a bite.
What are the best fall hikes in Illinois?
While going out for a hike is great year-round, there is something about the crisp air and colorful leaves that make fall destinations in Illinois such great experiences. In Golconda, there's Dixon Springs State Park. This 801-acre park is chockfull of gorgeous trees, some of them over a century old. You'll also find a 165-foot-tall red oak tree, the tallest in the state. Some of the prettiest foliage trails include Ghost Dance Trail and Oak Tree Trail. Morton Arboretum in Lisle has more than 4,000 different types of trees throughout its 1,700 acres. And there are 16 miles of trails for you to take in all the fall foliage.
Address: McPike Mansion, 2018 Alby St, Alton, IL 62002, USA
Address: Woodstock Opera House, 121 W Van Buren St, Woodstock, IL 60098, USA
Address: Cairo, IL 62914, USA
Address: Aux Sable Cemetery
Address: Dug Hill Road, Dug Hill Rd, Union Precinct, IL 62952, USA
Address: Ridge Cemetery, Tower Hill, IL 62571, USA
Address: Illinois 1, IL-1, Equality Township, IL, USA
Address: Watseka, IL 60970, USA
Address: Greenwood Cemetery, 606 S Church St, Decatur, IL 62522, USA