Explore Carlsbad Caverns National Park Like Never Before On This Virtual Tour
Stuck at home or in the office? If you're itching to explore the Land of Enchantment but are unable to leave for an extended period of time, we have you covered. One New Mexico National Park has been made available to tour without even leaving your couch (or desk)! Check out the amazingness that is Carlsbad Caverns National Park – for free – on this amazing virtual adventure.
If you're planning an IRL visit to this incredible national park, there's no better time to visit than during National Park Week. Learn all about this celebration of America's great outdoors — including fee-free days throughout the year!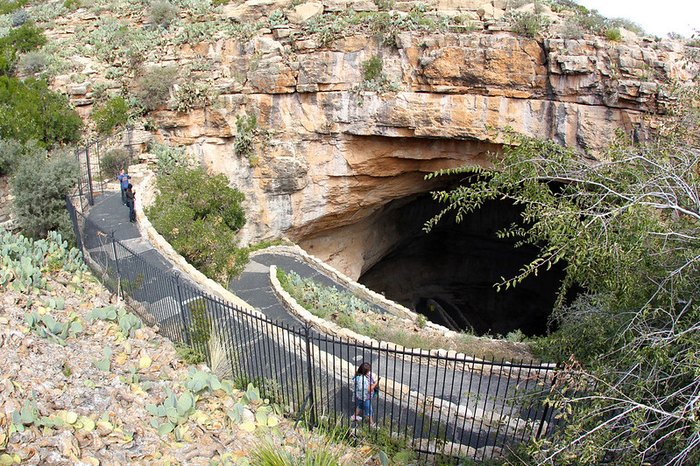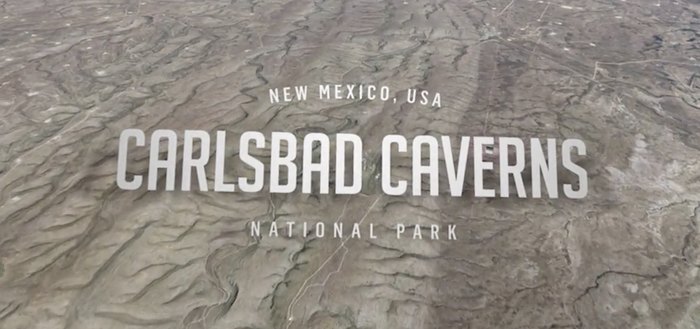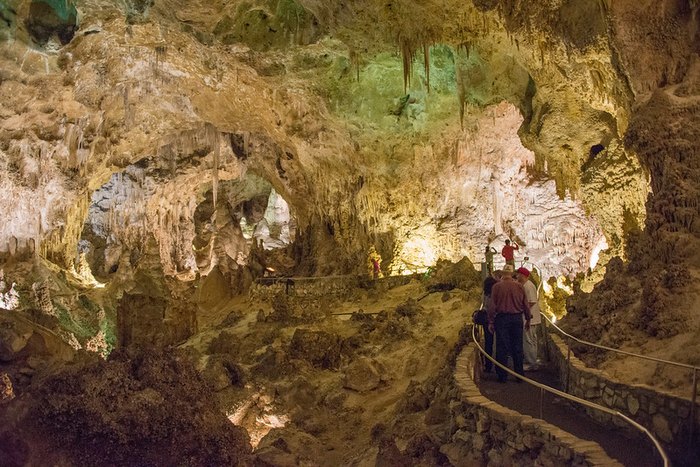 To access the Carlsbad Caverns virtual tour, visit the Google Arts and Culture page, Hidden Worlds of the National Parks. It also has links to four other national parks in Alaska, Hawai'i, Utah, and Florida you can "tour."
Want to take another trip without leaving your home? You can catch a glimpse of New Mexican winters in decades past in Here Is What Winter Looked Like In New Mexico More Than 75 Years Ago.
OnlyInYourState may earn compensation through affiliate links in this article.
Address: Carlsbad Cavern Natural Entrance, New Mexico 88220, USA
National Park to Visit in New Mexico
August 08, 2022
What are some of the best state parks in New Mexico?  
Did you know that New Mexico is home to 35 amazing state parks? It's true! There are a large number of state parks in New Mexico, so it's kind of tough to know where to begin when it comes to things like which ones to visit first! Some of our favorite New Mexico state parks include hidden gems like Bottomless Lakes State Park and Cimarron Canyon State Park. We're also hopelessly obsessed with more popular picks like the awe-inspiring White Sands National Park, Chaco Culture National Historic Park, and many more. You also can't miss a trip to Bandelier National Monument!  
What are some fun things to do outside in New Mexico?  
New Mexico is a dream come true for nature lovers. There are seemingly endless fun things to do outside in New Mexico, no matter what time of year it is. In the winter, head up to the town of Taos and indulge in one of the best ski resorts in the world. During the warmer months, visit some of the most amazing places to go camping in New Mexico, explore some of the famous hot springs of New Mexico, or check out some of our amazing geological wonders. Some of the more interesting geological wonders of New Mexico include Carlsbad Caverns, which you cannot miss.  
Where are the best hiking trails in New Mexico?  
What better way to explore the natural beauty of New Mexico than via some of its awe-inspiring hiking trails? Among our favorite hiking trails in New Mexico are special spots like the challenging (but rewarding) Williams Lake Trail, in the Wheeler Park Wilderness. It's eight and a half miles long, hard, and oh-so-amazing. It leads up to the tallest point in New Mexico, so be ready for a climb! Another favorite hike in New Mexico is the Atalaya Mountain Trail, within Santa Fe National Forest, and the Osha Trail within Lincoln National Forest. These hikes are both much easier (and shorter) than the Williams Lake Trail, but just as lovely (and rewarding).