These 15 Amazing Camping Spots In New Mexico Are An Absolute Must See
New Mexico was made for camping. Whether you prefer to use a tent or an RV, camping is one of the best ways to appreciate our state's natural beauty – especially the clear night skies. In fact, there are lots of amazing Dark Sky locations in New Mexico. If you're searching for inspiration for your next overnight outdoor adventure, look no further. Add any of the best camping in New Mexico locales to your to-do list ASAP: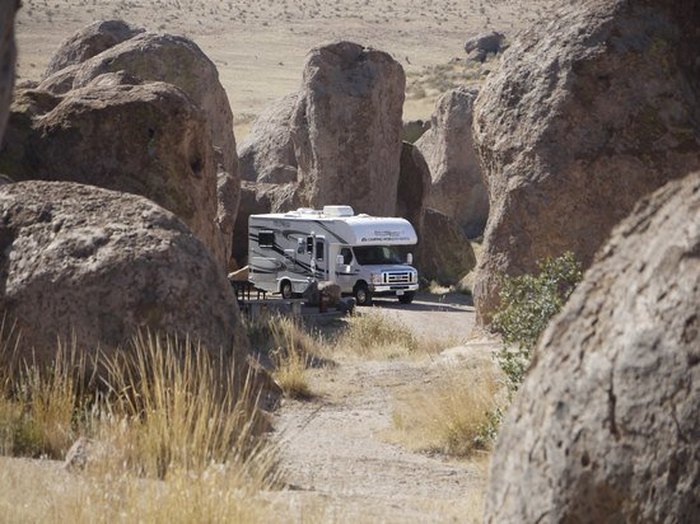 There are endless places to camp in New Mexico. What do you consider to be the best campgrounds in New Mexico? Tell us your thoughts in the comments!
OnlyInYourState may earn compensation through affiliate links in this article.
Best Camping in New Mexico
July 27, 2022
Where are the best places for camping in New Mexico?  
New Mexico is a beautiful state that, if you ask us, doesn't seem to get the unconditional love it deserves. It's filled to the brim with incredible state parks, breathtaking hiking trails, and so much more – even hot springs! If you love to enjoy the natural wonders of New Mexico, you'll probably want to head out on a camping trip. So, what are some of the best places for camping in New Mexico? Well, the incredible state parks in New Mexico offer some truly incredible camping opportunities, no matter how you prefer to camp. You'll find campsites with RV hookups, electricity, and modern amenities, and you'll find primitive tent-camping zones where you get to rough it like the old days. Anyone even a little bit interested in camping in New Mexico ought to discover the magic of its state parks.  
What should I bring when camping in New Mexico?  
The climate of New Mexico is intriguingly diverse, and what to bring will largely depend on where you camp. If you're in a region that's hot and dry, you'll want to pack extra water and make sure you have shade – even if you need to bring the shade in the form of tents or umbrellas. Going somewhere like Taos, a mountain town with more mild summers? Bring water and shade, but also be sure to bring warm clothes and blankets, since nighttime temperatures can dip quite low. We strongly suggest checking the weather ahead of time while planning a trip; forecasts are most accurate up to 48 hours out.  
Where are some of the most popular places for New Mexico camping?  
There are lots of popular places for camping in New Mexico – so many that it's impossible to list them all in this little paragraph. There are definitely a decent-sized handful of New Mexico campgrounds that are a step above the rest, though, like the Aguirre Spring Campground. You'll find it on the eastern side of the Organ Mountains; there are 57 first-come, first-served campgrounds to choose from. Get there early! Alternatively, camp out in the Cibola National Forest and take in the immense beauty of New Mexico's wilderness.