These Are Some Of The Darkest Places In New Mexico And You'll Want To Visit
New Mexico skies are famous and beloved. Daily, we are treated to blue skies, magical sunrises, and dramatic orange sunsets. Turns out, our night skies are pretty special too, especially if you get to view them away from the intrusive lights of the city. Five sites in New Mexico have been certified as "dark" places by the International Dark-Sky Association. As well as being up to 99 percent free of light pollution, visitors to Dark Sky Parks are treated to ranger-led night sky programs that blend science, nature, and history. Craving some New Mexico stargazing? Head out to these amazing places ASAP: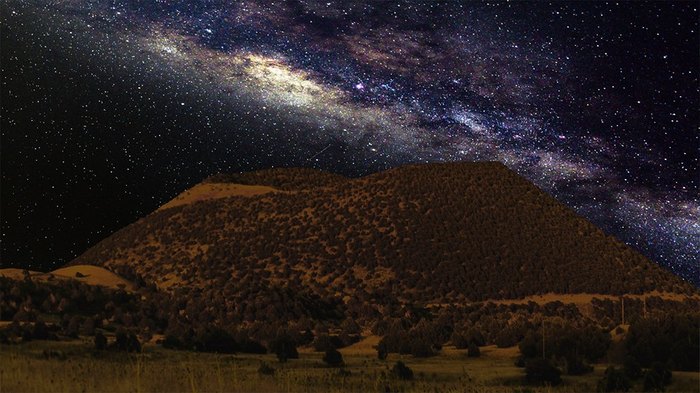 We know there are a lot of stargazers and amateur astronomers out there. Where is your favorite place to watch New Mexico's stunning dark skies?
OnlyInYourState may earn compensation through affiliate links in this article. As an Amazon Associate, we earn from qualifying purchases.
More to Explore
New Mexico Stargazing
Where is the best stargazing in New Mexico? 
New Mexico is called the Land of Enchantment, and that's no accident: this southwestern state is an amazingly magical (enchanting!) place full of wonder, intrigue, fascinating history, and, of course, ridiculously beautiful places. In a lot of these beautiful places in New Mexico, you'll find some excellent world-class stargazing skies thanks to just how dark and remote some parts of the state are. Some of our favorite spots for stargazing in the Land of Enchantment include most of our stunningly wonderful New Mexico state parks, National Parks in New Mexico, and the majority of awe-inspiring campsites (especially the dispersed ones). For the best stargazing in New Mexico possible, look for the darkest skies in New Mexico, which leads us to the next point:  
Where can I go star gazing in New Mexico?  
Okay, so, where specifically are all the best spots for star gazing in New Mexico? There are a lot, so we'll name just a few of the most beloved ones. Capulin Volcano National Monument isn't just a geologically significant place – it's also an excellent spot for stargazing as its skies are some of the darkest in the nation. Another must-do when it comes to night sky watching in New Mexico is Clayton Lake State Park, which has the distinguishment of being New Mexico's first official Dark Sky Park.  
Where are all the best dark skies in New Mexico?  
Not able to make it to Capulin or Clayton? Live a little further from those places? Not to worry – there are plenty more dark New Mexico skies to go around. The Fort Union National Monument is one of our newer designated Dark Sky zones, having been officialized in 2019. Then, be sure to explore the Salinas Pueblo Missions National Monument, located within the Estancia Basin, and the Valles Caldera National Preserve is another excellent must-go spot for dark skies in New Mexico. It can be found in the Jemez Mountains and is comprised of 89,000 incredible acres of the most beautiful wilderness in New Mexico. Milky Way viewing is notably excellent here, and it attracts astrophotographers left and right, year in and year out.  
Related Articles
Explore New Mexico