These 14 State Parks In New Mexico Are Ideal For Outdoor Adventure
You've heard of some of New Mexico's national monuments, but what about our state parks? We actually have 35 state parks, and visiting them is a great way to explore the Land of Enchantment. No matter the time of year, here are 14 of the best state parks in New Mexico that you don't want to miss.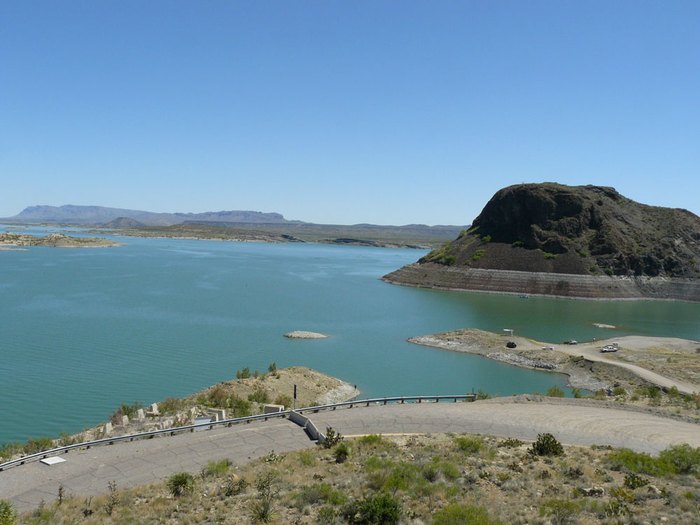 Which of these state parks have you been to? Do you have a favorite? Here are some of New Mexico's underrated parks for more travel inspiration.
OnlyInYourState may earn compensation through affiliate links in this article.
Address: Elephant Butte Lake State Park, 101 NM-195, Elephant Butte, NM 87935, USA
Address: 409 Dog Canyon Rd, Alamogordo, NM 88310, USA
Address: Bottomless Lakes State Park, 545A Bottomless Lakes Rd, Roswell, NM 88201, USA
Address: City of Rocks State Park, 327 NM-61, Faywood, NM 88034, USA
Address: Pancho Villa State Park, 400 NM-9, Columbus, NM 88029, USA
Address: 1504 Miehls Rd, Carlsbad, NM 88220, USA
Address: Co Rd 59, Los Cerrillos, NM 87010, USA
Address: Bluewater Lake, New Mexico, USA
Address: Cimarron Canyon State Park, 28869 US-64, Eagle Nest, NM 87718, USA
Address: Navajo Dam, Navajo Dam, NM 87419, USA
Address: Clayton Lake State Park and Dinosaur Trackways, 141 Clayton Lake Rd, Clayton, NM 88415, USA
Address: Heron Lake State Park, Los Ojos, NM 87551, USA
Address: Rio Grande Nature Center State Park, 2901 Candelaria Rd NW, Albuquerque, NM 87107, USA
Address: 34 Country Club Rd, Angel Fire, NM 87710, USA
Best State Parks In New Mexico
October 23, 2020
What are the best outdoor adventures in New Mexico?
If you want to let out your inner explorer, New Mexico has many great spots to check out. Beyond its beautiful state parks, the state also has national parks and monuments like the White Sands National Monument. A hike through the bright white gypsum sands or a fun dune-sliding adventure is memorable, to say the least. Another great and unmissable outdoor adventure to have in this state is a visit to the Rio Grande Gorge. Whether you hike along the rim, walk across it on a bridge, or raft the waters down below, there are many ways to experience this stunning natural wonder.
What places in New Mexico should I see before I die?
There are many amazing places to visit in New Mexico that everyone should see before they die. Some truly bucket-list worthy spots include the incredible Bisti/De-Na-Zin Badlands. The views are practically other-worldly, with unique geological formations and a colorful landscape. Another spectacular location is the Carlsbad Caverns. With over 100 caves as part of the system, plus some truly mesmerizing cave formations within, they're amazing to see in person. For a lovely historic site worth seeing, check out the Aztec Ruins located near Farmington, New Mexico.
What are the most unique parks in New Mexico?
If you're looking for more of the best parks in New Mexico, there is plenty to discover. Beyond state parks, the Land of Enchantment has quite a few national parks. The White Sands National Monument is the newest one, but the list also includes the Bandelier National Monument, Capulin Volcano National Monument, and the Valles Caldera National Preserve, each with their own unique characteristics. For another lovely state park with unique views, try the Villanueva State Park. This one is especially great to see during the fall when the forest-covered hills surrounding the Pecos River become a colorful masterpiece.