Posted in Hawaii
April 13, 2021
Most People Don't Know About This Grisly Historic Site Hiding In Hawaii
Located not far from U.S. Naval Base Pearl Harbor, near Ewa and Waipahu, is a grisly piece of history many people would like to forget: the Honouliuli Internment Camp in Hawaii. The former World War II Japanese-American internment camp highlights the demoralizing consequences of a wartime suspension of basic civil rights.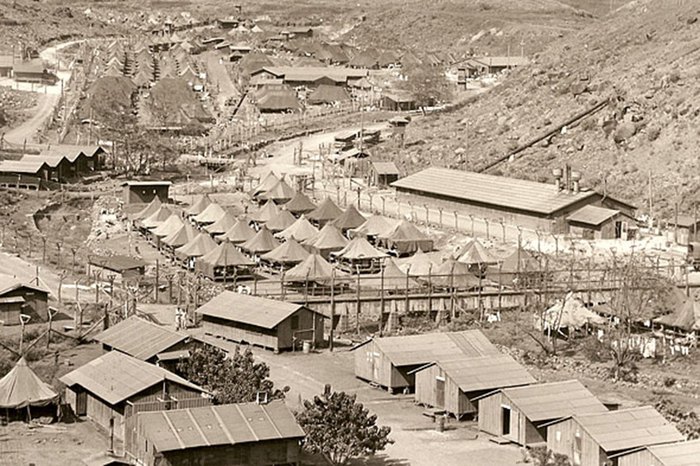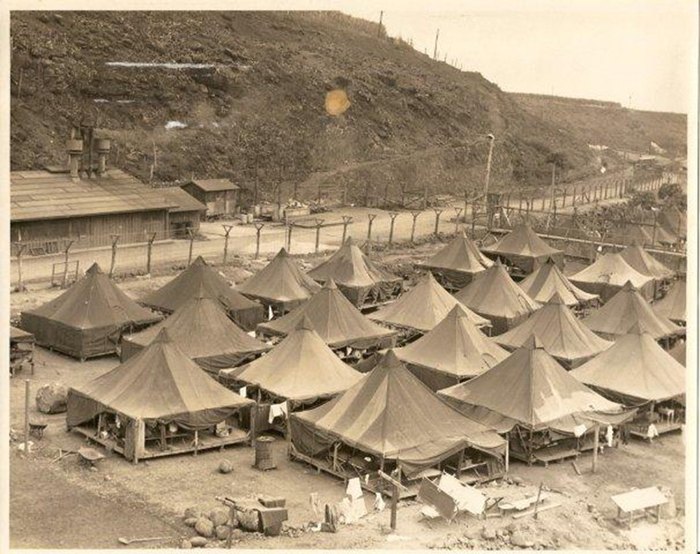 Currently, the site looks like little more than an overgrown gulch, hidden from view by the nearby highway. All visits must be pre-arranged and guided, though there are plans to develop the site into a full-fledged national monument – with visitor facilities that could include trails, interpretive waysides, and restroom facilities.
This informational video produced by the Japanese Cultural Center gives us a glimpse into the lives of those who were held at Honouliuli.
While many would like to forget this terrible time in American history and the effects of World War II in Hawaii, it is important to remember what we did, and how we can ensure that this terrible act of injustice never happens again. Those who would like to witness the Honouliuli Internment Camp in Hawaii can contact the National Park Service to schedule a visit.
To view photos of Hawaii during the time of World War II, click here for our previous post. 
Address: Waipahu, HI 96797, USA
OnlyInYourState may earn compensation through affiliate links in this article.
Honouliuli Internment Camp In Hawaii
April 19, 2021
What other historical World War II sites can I visit in Hawaii?
World War II impacted Hawaii more than any other state in the country and there are several places affected by the war you can visit today. Kualoa Ranch in Oahu is home to several wartime bunkers built by the U.S. Military after the attack on Pearl Harbor. Battery Cooper was the largest of these bunkers and was built right into the mountainside. After the war, it was used as a shooting location for several TV shows and movies and is now a one-of-a-kind museum that's a must-visit on the island. Also on Oahu is the Royal Hawaiian Hotel which stands out with its pink facade. This colorful hotel was occupied by members of the U.S. Navy during WWII after tourism had declined. After the war, it became a luxury hotel again. If you stay here, you now know it played a role in wartime history.  
Are there any hikes to historic places in Hawaii?
Although Hawaii is filled with scenic hikes, there are also several hikes you can take that will lead to significant historic sites. Take a step back in time in Waimea along a trail at the Puʻukoholā Heiau National Historic Site. Here you will be led to one of the last remaining Hawaiian temples, one with roots tracing back to the Kingdom of Hawaii. From petroglyphs to monuments, our previous hiking post, These 13 Hawaii Hiking Trails Lead To Some Incredible Pieces Of History, will guide you to several other historic hikes around the state.
What other historic places can I visit in Hawaii?
One of the most-visited historic places is the U.S Naval Base in Pearl Harbor where the infamous bombing took place on December 7, 1941. This event was one of the reasons for the United State's involvement in WWII. One other place that memorializes those who fought in the war is the National Memorial Cemetery of the Pacific. Also referred to as 'Punchbowl Cemetery,'  it is a place that honors those who served and lost their lives in the U.S. Armed Forces.
Address: Waipahu, HI 96797, USA
OnlyInYourState may earn compensation through affiliate links in this article.