Most People Don't Know These 10 Treasures Are Hiding In Hawaii
With an extensive history of exploration and discovery, as well as the monarchy and all related wars, it is no wonder that Hawaii lays claim to quite a few legends of buried treasure. From pirates burying treasure in mountainside caves to the burial site of King Kamehameha, these 10 lost treasures in Hawaii are hidden riches across the Hawaiian Islands are sure to leave you yearning for an adventure.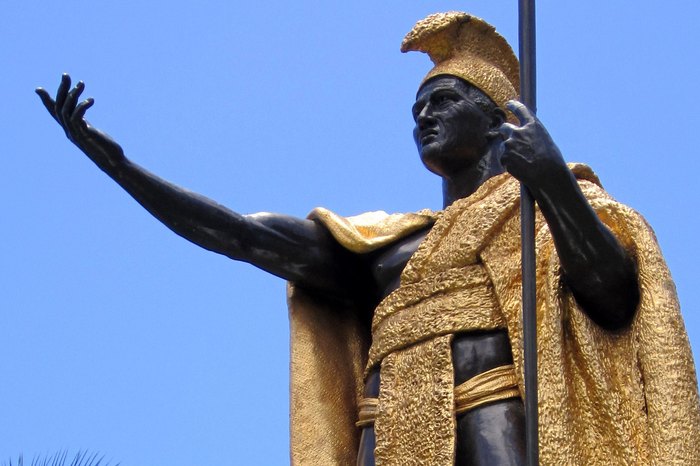 Whether or not these treasures are real is up for debate, but the allure of buried treasure is quite enticing, is it not? Have you heard about any of these stunning treasures? Do you know of any hidden treasures in Hawaii that you think should be added to this list? Sound off in the comments below.
OnlyInYourState may earn compensation through affiliate links in this article.
More to Explore
Lost Treasures in Hawaii
What are some hidden gems in Hawaii?
The Hawaiian islands are a place of immense beauty and wonder, with lots of hidden gems just waiting to be discovered. One of our favorite hidden gems in Hawaii is a glorious bioreserve and botanical garden that we think ought to get more attention than it receives. The Hawaii Tropical Bioreserve & Garden in Hilo, is a real-life oasis that opened in 1984 in Hawaii's secluded and sublime Onomea Valley, and today is home to over 2,500 tropical and subtropical plants from the islands and around the world. The crown jewel of this real-life Garden of Eden, however, is a three-tiered waterfall that many claim to be *the* most beautiful in Hawaii. And despite its diminutive stature -- especially compared with some of the Aloha State's most commanding cascades -- this wondrous waterfall, surrounded by the most lush, emerald-green foliage and vibrant flora, definitely lives up to such praise.
Are there any castles in Hawaii?
From hidden treasures to real-life castles, you'll find it all in the Aloha State. Iolani Palace is Hawaii's official royal residence, and the only *true* castle in the United States. The extraordinary edifice was built in 1882 in downtown Honolulu by King Kalakaua as a means of strengthening the then-Kingdom of Hawaii's global clout and prestige. When the Hawaiian monarchy was overthrown in 1893 by the U.S., Iolani Palace served as the capitol building until it underwent extensive renovation, reopening as a museum in 1978. Taking design inspiration from European palaces, Iolani is said to be the sole example of American Florentine style (a mix of Italian Renaissance and Hawaiian architectural styles) and is the only official royal residence on U.S. soil. It is a beloved cultural center in Hawaii, and you'll definitely want to tour this pristine palace while you're there.
Related Articles
Explore Hawaii