Kukaniloko Birthstones Is One Of The Strangest Places You Can Go In Hawaii
Hawaii is, for many people from mainland United States, a totally strange, different world. After all, it's an ocean away from the other 49 states. One of the more unusual spots for visitors to visit is the Kukaniloko Birthstones — but this spiritual area is far from bizarre and is instead quite serene, lovely, and historically significant.
Off Highway 80 on the island of O'ahu, the Kukaniloko Birthstones is a group of rocks that was an important site in Hawaiian history. ("Kukaniloko" basically translates as "to anchor the cry from within.") Whenever a chief was to be born, the pregnant mother was brought to the rocks to give birth as it was thought to be the spot on the island with the strongest life force. Battles were also enacted at the rocks.
Basically, it is certainly a weird, unusual spot for visitors unfamiliar with ancient traditions. But it's also a highly sacred spot that will allow you to get in tune with Hawaiian history—and it's absolutely beautiful to visit.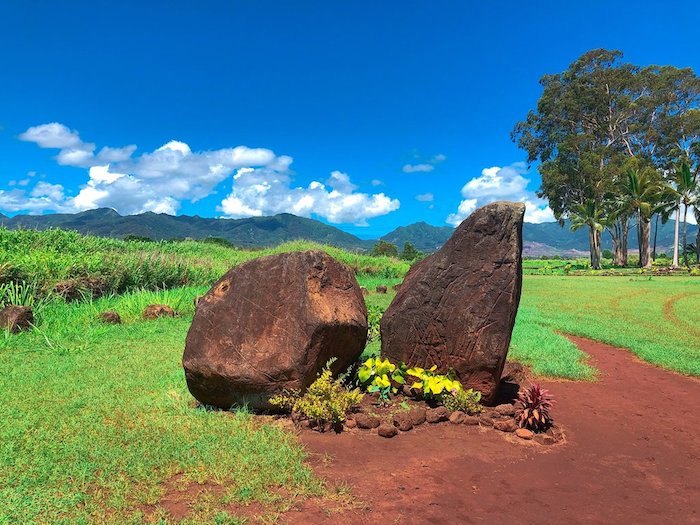 The Kukaniloko Birthstones are an important spiritual spot in Hawaii. While it may feel kind of strange at first sight, (like visiting Stonehenge or other ancient religious spots,) you'll soon be swept away by the serenity at Kukaniloko Birthstones.
Address: Kukaniloko St, Wahiawa, HI 96786, USA
OnlyInYourState may earn compensation through affiliate links in this article.