Posted in Hawaii
July 05, 2022
7 Facts You May Not Have Known About Hawaii's Famous King Kamehameha The Great
From the first Europeans visiting the islands in 1778 and the establishment of the Kingdom of Hawaii in 1795 to Hawaii's admittance to the United States of America in 1959, the Hawaiian Islands are steeped in history — but there is perhaps no historic figure more important to the islands than King Kamehameha the Great. We all know that King Kamehameha I unified the Hawaiian Islands under one rule, but did you know these seven interesting facts about him?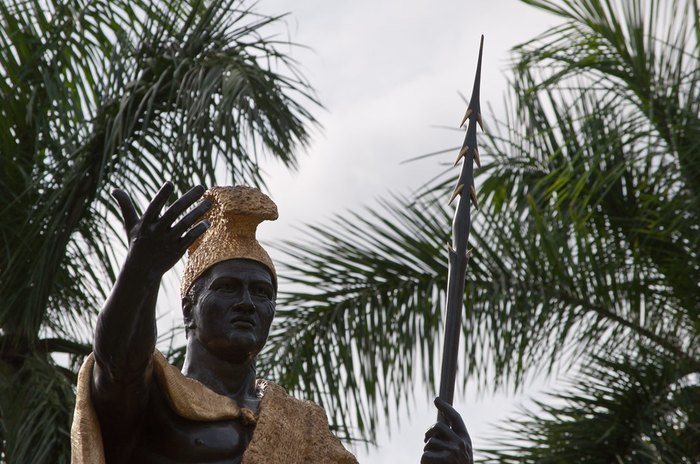 So, tell us, did you know about these interesting facts about the life and death of King Kamehameha I? What other Hawaiian historic figures would you like us to write about next? Sound off in the comments below!
interesting facts about King Kamehameha
August 10, 2022
What are some other interesting historical facts about Hawaii?
Looking for more fun facts about Hawaii? We get it — we LOVE history, too! And for historians, the Hawaiian Islands have a rich and complex history that never ceases to amaze us. Hawaii's rich history stems from the first Europeans visiting the islands in 1778 and the establishment of the Kingdom of Hawaii in 1795. Since then, there have been all sorts of events for the history books — and you can read about the most noteworthy happenings in this feature article.
If you're looking for some fun facts to spout at your next gathering, here are a few:
The Big Island is the youngest of the island chain – 800,000 years old – and also the first discovered by Polynesian settlers.
According to the Hawaii state constitution, any island not named as belonging to a county therefore belongs to Honolulu. This makes Honolulu the largest city in the world – stretching approximately 1,500 miles, about halfway across the 48 mainland states.
In 1778, when British captain James Cook visited Hawaii, he nicknamed the islands the "Sandwich Islands," after the Earl of Sandwich.
Hawaii was named after the proto-Polynesian word "hawaiki," which translates roughly to "place of the gods," or simply, "homeland."
In the 1960s, astronauts trained for voyages to the moon by walking in the hardened lava fields of Mauna Loa, which closely resembles the surface of the moon.
What are your favorite fun facts about Hawaii?