If There Are Only 5 Hikes You Ever Do In Montana, Make Them These
We hope that all of you Montanans get out and explore nature as much as you possibly can, especially on our beautiful hiking trails. Whether you're an experienced adventurer or a novice hiker, there are plenty of paths in the Treasure State worth checking out, so it's hard to choose just five of the best hikes in Montana. But if you only have the chance to attempt five in your life, we suggest you make them these.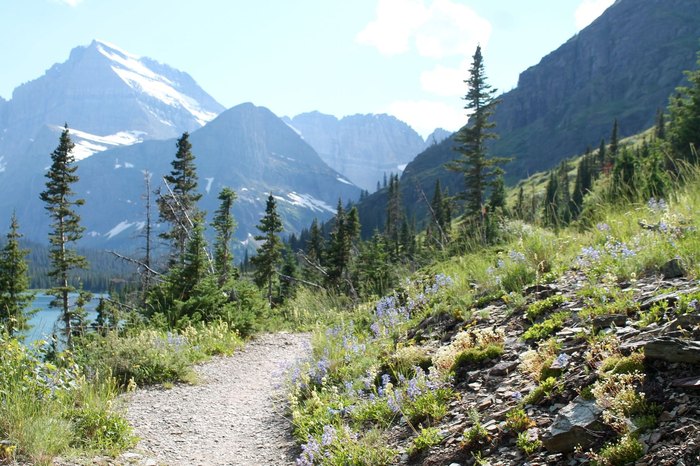 Montana is a hiker's paradise. Here are some Treasure State trails that lead to unforgettable destinations.
OnlyInYourState may earn compensation through affiliate links in this article.
Best Hikes In Montana
March 22, 2022
What are some of the best kid-friendly hikes around Montana?
There's nothing like exploring Montana's gorgeous wild spaces. But it can be a challenge sometimes to find hikes suitable for the entire family, especially if you have to worry about little feet getting tired. Luckily, there are lots of easy hikes in Montana that you can do with kids of all ages while still enjoying some stunning scenery. For example, if you're visiting Glacier National Park, try the 5.60-mile McDonald Creek trail. You'll get to see several waterfalls along the way, and there are plenty of places to stop and rest if need be. If you're looking for shorter trails to enjoy with the kids, visit our guide to the 9 best kid-friendly hiking trails in Montana that are 1 mile or under.
What are some of the most scenic hikes in Montana?
Wildflowers and waterfalls, mountain views and glacial lakes... Montana is an outdoor enthusiast's paradise, and there's so much wonderful scenery to be found in the Treasure State. There are plenty of well-known scenic hikes in Glacier National Park to put on your bucket list, like the Highline Trail with its gorgeous overlooks, and Grinnell Glacier Trail with its up-close views of the glaciers. For impressive mountain views outside of Glacier National Park, hike the Danny On Memorial Trail located at Whitefish Mountain Resort. Go during late summer, and you'll find an abundance of wildflowers along the trail, along with all the huckleberries you can pick. You can even take a scenic lift ride up to the top of the trail and then hike down - or hike up and take the lift back down. But there's more to Montana's wilderness than just the well-traveled routes. If you'd like to avoid the crowds, why not explore some of Montana's more underrated (but still beautiful) hiking trails?