These 11 Hidden Waterfalls in Missouri Will Take Your Breath Away
You are hiking along and taking in all the nature and…surprise! You come upon a beautiful waterfall.  Or maybe it is actually hidden within a bustling city!  We already know Missouri is beautiful; however, these hidden destinations are truly magnificent. How many of these hidden waterfalls in Missouri have you discovered?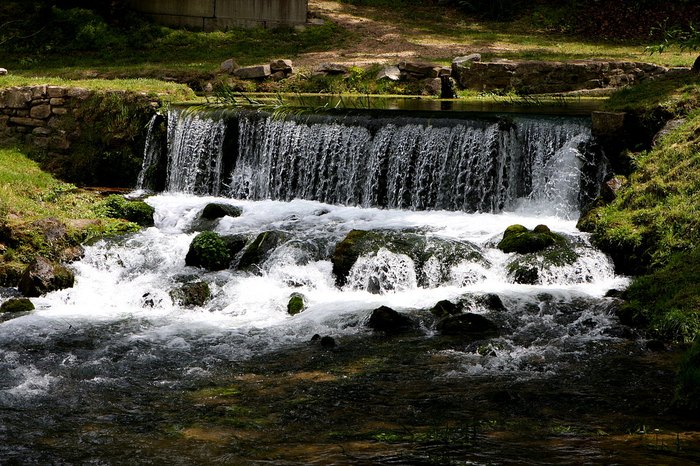 There is nothing more beautiful and calming than a flowing waterfall. With Missouri being so abundant with natural beauty, there can be no limit to the amazing hidden finds. Have you visited any of these hidden waterfalls in Missouri? What did you think? Please feel free to share some of your experiences below — we'd love to hear from you!
OnlyInYourState may earn compensation through affiliate links in this article. As an Amazon Associate, we earn from qualifying purchases.
More to Explore
best waterfalls in Missouri
Where else can I find beautiful waterfalls in Missouri?
Do you love exploring waterfalls? If so, the Show-Me State is a great place to visit. Some of the most beautiful waterfalls in Missouri include:
The Cascades at Forest Park in St. Louis
Hickory Canyons in Ste. Genevieve
Mina Sauk Falls in Taum Sauk Mountain State Park
Johnson's Shut-Ins in Taum Sauk Mountain
Rocky Falls in Stegall Mountain Natural Area
Marvel Cave in Branson, and Grand Falls in Joplin
How many of these beautiful waterfalls in Missouri have you experienced?
Does Missouri have any natural wonders?
Absolutely! Missouri has countless natural wonders, and they're located all throughout the state. Some of the most popular natural wonders in Missouri include:
The Current River

Mina Sauk Falls
Elephant Rocks
Grand Falls
Roaring River
Onondaga Cave
Fantastic Caverns
Meramec Caverns
The Mississippi River
Marvel Cave
Ha Ha Tonka
The Cuivre River
Rocky Falls
Learn more about these natural wonders in Missouri.
What are the most scenic places in Missouri?
Whether you prefer riverfront views, rolling mountains, or something else altogether, the scenery in Missouri will not disappoint. Many folks will agree that Ha Ha Tonka State Park is truly one of the most scenic places in Missouri. It's here you can explore both natural beauty and fascinating architecture; the castle there is a must-see! Plus, it's also home to the Lake of the Ozarks, one of the most beautiful natural wonders in the state. Curious to check out some more beautiful Missouri scenery? Be sure to read our previous article: These 15 Jaw-Dropping Places In Missouri Will Blow You Away.
Related Articles
Explore Missouri
Featured Addresses

Hodgson Mill Spring, Richland Township, MO 65637, USA

Grand Falls Blvd, Joplin, MO 64804, USA

Rocky Falls, Winona Township, MO 65588, USA

Maramec Spring Dr, Meramec Township, MO 65559, USA

Citygarden Sculpture Park, 801 Market St, St. Louis, MO 63101, USA

Cotton Rock Rd, Cedar Creek Township, MO 65627, USA

Crooked Creek Township, MO, USA

Marble Creek, Liberty Township, MO, USA