These 12 Road Trips In Indiana Will Lead You To Places You'll Never Forget
Have you ever felt the urge to toss your family in the car and go on a road trip? It happens to all of us! The big question is, where are you going to go on this road trip? Indiana is full of wonderful places to explore and visit; we have everything from world-renowned museums and attractions to epic sand dunes and incredible beaches. Today we're sharing 12 memorable road trips in Indiana sure to deepen your love for our great state. Let's go on a road trip!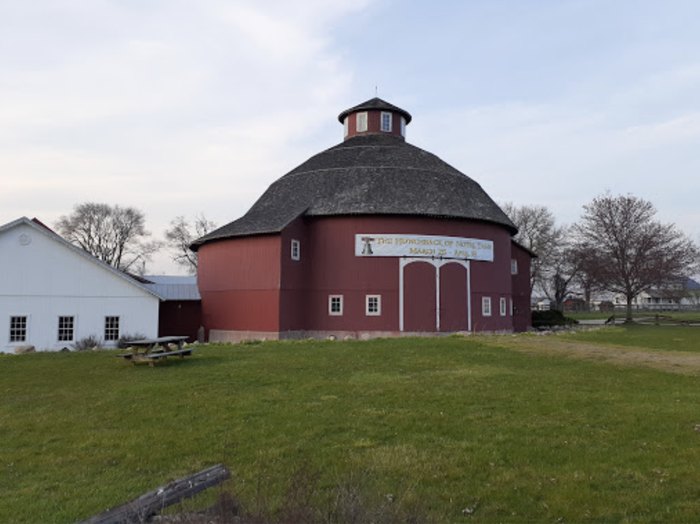 We hope the above memorable road trips in Indiana inspire you to get out and explore The Hoosier State. It really is such a special place to live, full of wonder at every turn!
OnlyInYourState may earn compensation through affiliate links in this article.
Address: The Barns at Nappanee, 1600 W Market St, Nappanee, IN 46550, USA
Address: Levi and Catharine Coffin State Historic Site, 201 US-27, Fountain City, IN 47341, USA
Address: 1100 S Calhoun St, Fort Wayne, IN 46802, USA
Address: Angel Mounds Boat Rmp, Knight Township, IN 47715, USA
Address: 1915 Cassopolis St, Elkhart, IN 46514, USA
Address: 401 S 2nd St, Vincennes, IN 47591, USA
Address: Spring Mill State Park, 3333 IN-60 E, Mitchell, IN 47446, USA
Address: Conner Prairie, 13400 Allisonville Rd, Fishers, IN 46038, USA
Address: Indiana Beach, IN 47960, USA
Address: Holiday World & Splashin' Safari, 452 E Christmas Blvd, Santa Claus, IN 47579, USA
Address: Indiana Dunes National Park, Porter, IN 46304, USA
Address: Marengo Cave U.S. National Landmark, 400 East State Rd 64, Marengo, IN 47140, USA
Memorable Road Trips In Indiana
May 17, 2021
What are some of the most unique road trips in Indiana?
Indiana has so many wonderful road trips, many of which offer explorers the opportunity to see some of the state's most glorious attractions and wonders. In terms of unique, the above list of memorable road trips in Indiana is a great place to start, but we know you're asking for even more, so get ready! These 10 unforgettable road trips in Indiana are incredibly diverse, and truly unique to The Hoosier State. Looking to explore Indiana's haunted hollows? Try this creepy road trip. Want to visit the most charming towns in Indiana? You'll love this small town road trip! And if you're a waterfall chaser, we have waterfall road trips for both the northern and southern regions of the state, but you'll really want to check out both of these epic adventures!
Does Indiana have any natural wonders?
Absolutely we do! For starters, Indiana has waterfalls galore -- see the above question for information on our waterfall road trips! Of course, the Indiana Sand Dunes is another Hoosier State wonder; if you've never been to the Indiana Dunes before, you have to check out this spectacular beach that you wouldn't think could possibly exist in landlocked Indiana. In fact, the Dunes Nature Preserve is arguably the prettiest part of the state park and is only accessible by foot. You have to check it out! For more natural wonders in Indiana, be sure to check out this wonderful (see what we did there?) road trip!
What are some road trips I can take in Indiana on just one tank of gas?
A road trip doesn't have to be a multi-day event; there are actually some really awesome adventures that can easily be done on a single tank of gas! Some of our favorite quick road trips in Indiana include Lake Monroe in Bloomington, McCormick's Creek State Park in Spencer, The Indianapolis Museum of Art, and Fort Wayne Children's Zoo.